Accelerate HR will be back in 2022!
Time sure passes by quickly. In the blink of an eye, Accelerate HR 2021 has come to an end. These 2 days have been an amazing learning journey, filled with insightful panel discussions and successful case studies that we are sure have left our delegates inspired and more than ready for 2022!
Our amazing speakers across the three tracks have done a wonderful job in enlightening our delegates on navigating a HR landscape transformed by trends like remote work, emphasis on employee safety and wellbeing, the importance of flexible work policies, and many more. Ultimately, Accelerate HR 2021 served to set the stage in 2022 for HR professionals everywhere, as many organisations are in the midst of returning to some semblance of normality after 2 turbulent years.
The Human Resources Online team would like to extend a huge thank you to all participants at Accelerate HR 2021, especially our sponsors, for making this conference a wonderful and meaningful one. This was only possible with all your involvement.
In 2022, we are excited to show off an even more exciting line-up just for you. So, keep your eyes on this page as we reveal more information on Accelerate HR 2022. Stay tuned!
If you missed Accelerate HR 2021, do not worry. We have VODs available. Simply get in touch with our team at AHR@humanresourcesonline.net and we will get you sorted out right away.
Accelerate HR 2022 Interest Form
Accelerate HR 2021 was a fantastic way to end the year and we hope you are as excited as us to find out what we have in store for you next year in 2022. Complete this form to register your interest in attending, sponsoring or speaking at Accelerate HR 2022!
Our 2021 speakers
In 2021, we featured a panel of powerful and knowledgeable keynote speakers who shared how they have steered their organisation to drive employee productivity and business growth.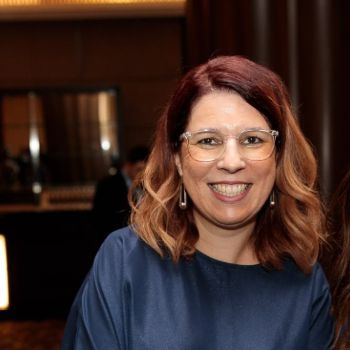 Zuzana Chomistekova
Group Global Head of Recruitment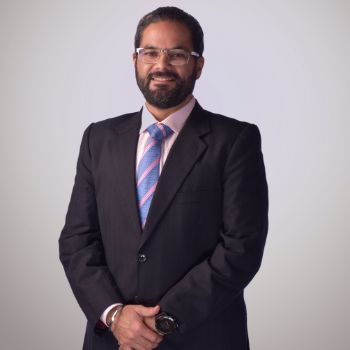 Jaspreet Kakar
Chief Human Resources Officer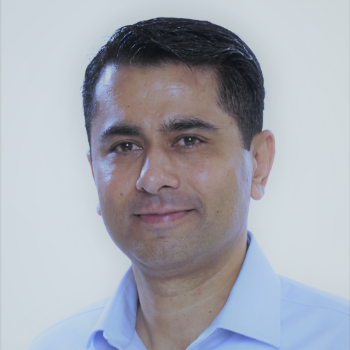 Rahul Kalia
VP, Head of Human Resources, APAC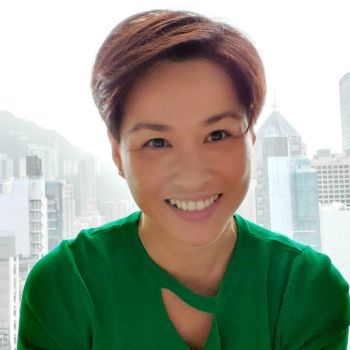 Alisha Fernando
Head of Diversity and Inclusion (APAC)
Our full line-up of expert speakers for 2022 will be announced soon – check back for regular updates!
If you would like to suggest a speaker/topic, or apply to speak, please drop us an email at production@humanresourcesonline.net.
Check out what our past attendees are saying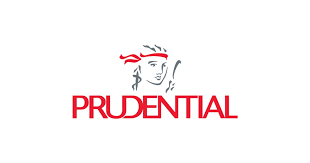 "It was a great way of connecting all HR leaders and hear them out on how to face challenges and HR transformation."
Winnie Chin, Manager, HR Operations, Prudential Assurance Malaysia Berhad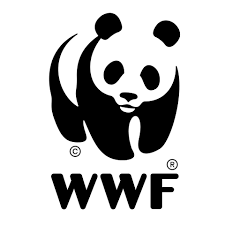 "Great coverage of pertinent new areas for HR practitioners"
Veronica L. Subal, Manager, Talent Acquisition & Development, WWF-Malaysia

"Excellent driven and informative approach for future reference"
HY Guan, HRBP, Eppendorf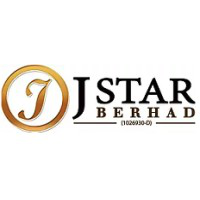 "Good and informative session"
Michelle Yeoh, Head of HR and Corporate Services, J STAR

"The conference provided excellent opportunities for networking with other HR practitioners in the industry. All sessions were very informative. Great diversity of topics & speakers."
Sharon Ngeow, Senior HRBP, Amway IT Services Sdn Bhd

"Fruitful learning opportunity to hear other great leaders' idea and view point."
Orion Chan, Senior HR Analyst, Jebsen Beverage Company Limited

"Gained much from practitioners sharing their knowledge and experience."
Wong Wai Meng, Head, Capability Development & Human Resource, Goodrich Global Pte Ltd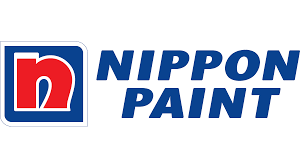 "Very informative with real life solutions from great HR leaders."
Nurul Atiqah Binti Mohammad Zairi, Human Resource Executive, Nippon Paint

"Loaded with an interesting ingredients and resources."
Bakhtiar Baharuddin, Senior Executive, Talent Development, S P Setia Berhad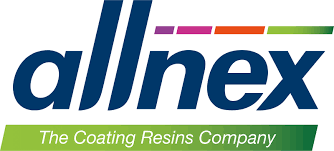 "Enjoyed the panel discussions - very engaging, inspiring and shed new perspectives."
Careena Cheah, Regional HR Manager, Allnex Asia GBS Sdn Bhd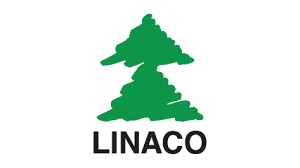 "Transformational & insightful for HR practitioners & business leaders alike."
Yvonne Chan, HR Manager (HOD), Linaco Resources Sdn Bhd

"Love it! especially the 2nd day. It was real life topics that were shared and it was good to see how other organisations manage/or are planning to manage the new norm."
Caroline Rangithan, Senior HRG, Digi Telecommunications Sdn Bhd
"It was insightful being able to see how the top HR Directors and people leaders are managing the current pandemic and their outlook for the future."
Yazid Ranni, HR Officer, Baiduri Bank Group

"It was indeed a pleasure meeting and learning from everyone. The session was very engaging and thanks Jacelyn, for a wonderful facilitation."
Mayur Chaturvedi, Regional Director Rewards Talent and Dental HR, APAC, Zimmer Biomet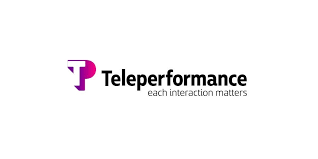 "As always, great job from the team in organising the event. A benchmark for others to follow."
Sow Chat Gan, Vice President of Human Resources, Teleperformance

"It was a pleasure to be part of the conference. I truly love sharing my knowledge and thoughts on the topic."
Fabi Cariño, Country HR Director, Dentsu International
Who should attend?
Accelerate HR 2022 is catered for cross-functional teams and HR professionals. It is designed to span all functions across the HR landscape, including but not limited to:
Chief HR officers
Chief people officers
Chief talent officers
Chief human capital officers
Chief learning officers
Vice presidents of HR
Global, regional, and in-country HR heads
Heads of talent analytics
Heads of people analytics
Heads of HR analytics
Heads of talent management
Heads of human capital development
Heads of organisational development
Heads of workforce planning
Heads of talent acquisition
Heads of recruitment
Heads of learning & development
Heads of training
Compensation & benefits leaders
Total rewards leaders
HR technology leaders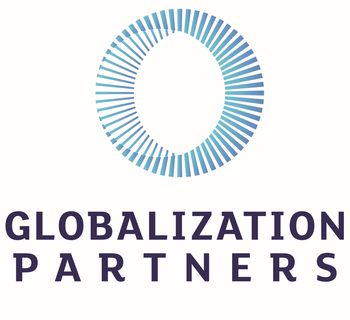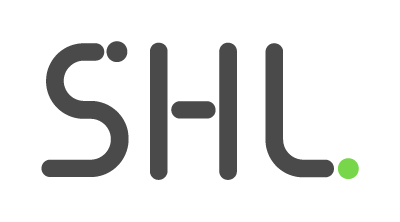 Technology is always advancing and you never know when the next wave of change will come sweeping across the world. HR professionals and their organisations have to be prepared for anything. Accelerate HR 2022 is the best place to showcase your latest solution and products to top HR professionals and decision makers from across the region.
The Human Resources Online team will work with you to create the right pathway for you to meet your business objective – be it brand awareness, lead generation, or growing your industry network as part of your marketing ventures. Speak to our team today at partnerships@humanresourcesonline.net to find out how we can bring you one step closer to achieving your business goals.
Here's why you should be a sponsor at Accelerate HR 2022!

Brand recognition
Bring your brand to life and gain access to the best of the best in the HR industry through our impressive reach of over 250,000 decision makers and influencers in Asia.

Tap into the minds of decision makers
Get real-time perspectives from the HR community using community surveys and polls, and display how your business solution can help them towards their commercial goals.

Brand positioning
Participate in meaningful conversations with the visitors to your booth through the live chat function and grow your network with a collection of virtual business cards for post-conference engagement.

Lead generation
Generate new cross-border leads and convert prospects beyond your current market. Gain access to high quality MQLs by collecting eNamecards at the virtual booths, getting your content materials downloaded and more.

Product showcase
Show our audience your suite of leading products and services that can empower HR and business leaders to drive business transformation and high-level performance.

Gain access to regional HR leaders
Our flagship conference draws top HR leaders from MNCs, government bodies, SMEs and start-ups from across Asia who are hungry to learn how to develop a comprehensive HR strategy and ready to invest and maximise human capital investments.

Prospect engagement
Choose your medium. Be it through speaking opportunities or custom virtual roundtables. Say the word, and we will make it happen. Be the catalyst for change and lead the charge to transform HR operations.

Customisable to your marketing needs
We are committed to deliver value-adding engagements between you and your target market, and help you scale your marketing reach further. Speak to us on what you are looking for, and we will design the roadmap for success specially for you.
Who should sponsor?
If your organisation provides solutions or products in the following areas, you will be perfect for this conference:
Learning management
Pre-onboarding and onboarding
Learning innovation tools
Assessment and evaluation
People data & analytics
HCM/HRIS/HRMS
Coaching and development
Leadership development
And many more!
Utilise data from our audience breakdown, key content sessions and other exclusive opportunities to give your organisation the edge it needs to rise above your competition and make your mark on the HR landscape today!
What did we cover in 2021?
In 2021, our expert panel of HR leaders and gurus shared with delegates from all over the world on various aspects of the HR landscape via our three tracks:
TRACK I
Embracing change
We looked at how business leaders and HR professionals can work together to redesign how their organisations will be led in the future. L'Oreal and P&G shared how they have empowered their managers to be the catalyst in driving a DE&I culture. Bayer Crop Science, meanwhile, showed the audience how agility and adaptability will overtake procedures when it comes to fostering the correct culture in companies.
TRACK II
Enabling change
We took a look at how companies can re-write outdated HR strategies. The Coca-Cola Company was there to enlighten the audience on how leaders must play the role of network leadership when it comes to managing and leading a distributed workforce. foodpanda also gave tips on how companies can fight presenteeism by implementing proper work-life balance policies for employees.
TRACK III
Sustaining change
Once your company started its journey to enable the changes needed to face the challenges of the HR landscape, how do you sustain them in the long run? This track answered that question. Publicis Groupe highlighted the need for companies to reinvent their recruitment and talent mobility approach to drive employee retention and attract top talents. Malaysia Airlines Berhad stressed how important it was to balance HRIT and the human aspect.