FUTURE OF WORK. REINVENTED.
Asia's premier gathering of the most influential CHROs and HR professionals
When
24 – 25 November 2021
Time
          9AM – 5PM           (GMT+8 / SGT)
Building today for the needs of tomorrow.
COVID-19 has certainly placed the spotlight on HR , with a huge wave of change driven by the new realities of remote and hybrid work. This has inadvertently given rise to a set of new challenges faced by the HR professionals – from navigating the nuances of remote working and furlough, to ensuring the safety and wellbeing of employees, to discovering trends shaping the future of work and the new areas of growth for HR excellence.
Accelerate HR 2021 will bring together a community of workplace trailblazers, thought leaders and industry experts pushing the bounds of human resources. If you are a CHRO, or if you are leading your organisation's workforce recruitment, development, talent analytics, HR technology, employee wellbeing, or diversity and inclusion, this conference is for you.
The theme-focused agenda at Accelerate HR will deliver insights covering the challenges critical to CHROs and HR leaders. Explore three tracks spread across two days, filled with the latest research-based and data-backed content. Discover new viewpoints and fresh ideas on how learning, technology and innovation can come together to shape remarkable organisations that put people first.
A NOTE FROM THE HUMAN RESOURCES ONLINE TEAM
Back with a bigger, better, and improved learning experience, Accelerate HR 2021 will take you by the storm.
You will have access to our bite-sized learning modules in the form of interactive and engaging conference sessions spread across three tracks in two days, all of which will be available on-demand.
You can tap into this learning at your preference and convenience. We hope to be your chosen knowledge platform for new thinking and building connections so that HR professionals like you are continuously informed, challenged, and inspired.
NEW! Only at Accelerate HR 2021
Stay connected and engaged through our immersive virtual experience in the form of:
Closed circle learning and networking
Gather fresh insights and grow your network among peers during the breakout sessions to stay on top of the latest HR trends. Learn from regional stars of the world of work, and take away quick wins and best practices to futureproof your HR strategy.
Virtual swag bags to reset your people strategy
At Accelerate HR 2021, look forward to walking away with interactive goodies. You'll gain access to our exclusive Accelerate HR 2021 eBook, which features key takeaways from ALL sessions.
Customise your experience for your convenience
Whether you're at home, at work, or just getting coffee from your favourite cafe, tune in to your favourite speakers as they answer your burning questions LIVE. If you miss any session due to a timing conflict, we have videos-on-demand available. Accelerate HR 2021 has you covered with three curated themes. Anytime, anywhere.
Tune your HR engine with a power-packed agenda
Spread across three tracks over two days, and packed with fresh insights and thought-provoking conversations, our agenda will help you to identify new strategies, tools, and innovative ideas from leading HR experts heading into 2022. Start preparing for the workforce you will want in the future.
TRACK I
Embracing change
How can business leaders and HR professionals collaborate to redesign how organisations are governed and led? What would responsible business culture of the future look like, and how can we get there?
Office of the future
The end of command and control
Responsible business culture
Driving DE&I at scale
Moving up the digital ladder
Agility and adaptability
Leading for impact
Employer-employee relationship reset
TRACK II
Enabling change
How can we replace outdated people strategies with new approaches that are effective for the current and future workforce? What priority areas do we need to focus on to ensure our employees are empowered and best supported?
Engaging a distributed workforce
Creating a participatory experience
Digital-enabled EX journey
Skills required and best practices
Building and sustaining trust
Enabling purpose at work
Work-life harmony
Rewards redesigned
Hybrid content experience
TRACK III
Sustaining change
What would the skillset of the future workforce look like? What changes to the learning environment, talent development and L&D strategy need to be implemented in order to best develop and upskill workforce?
Reinventing recruitment and talent mobility
Delivering a great candidate experience
People-first analytics
Building an internal talent marketplace
Redesigning hybrid roles
Constructing a skills-based organisation
Advancing under-represented talent
A people-first HRIT function
Here's why you should join Accelerate HR 2021!
Master the tricks of the trade
to adapt to the new era of work, build an internal talent marketplace, and position your employer brand for success.
Assess and audit your current HR practice
through real-life feedback, discussions and peer-to-peer learning that can help you to achieve your mission-critical priorities for 2022.
Revitalise your workforce planning framework
as HR practitioners walk you through successful case studies, and workforce planning strategies to prepare your organisation for the future of work.
Grow your arsenal of tools, resources and connections
through three tracks of impactful sessions and groundbreaking solutions, all in one location – that will transform and boost your HR performance. 
A unique gathering of senior-level, cross-industry HR professionals
that uncovers what's driving HR excellence at different types of companies, in order to inspire and spark innovation at your own.
Accelerate your career and your role within your company
by learning to streamline your processes, and improving your existing skills, and getting solutions on shared challenges from industry-leading HR experts.
How can HR leaders decode the challenges of the new world of work?
The modern workplace is changing, and HR executives are at the forefront of this new world. As businesses recover from the economic impact of COVID-19, they are faced with new set of challenges: How do we transit into the new hybrid world while maintaining culture and innovation? How do we prepare the HR function to deliver great business impact?
HR professionals need to reinvent organisational design to withstand business disruption and enable strategic transformation to meet the needs of an increasingly diverse and evolving workforce.
Through a series of virtual sessions, our panel of experts will discuss the most pressing challenges HR professionals face today in a virtual-first environment, including:
Hiring with diversity, equity, and inclusion
Optimising your talent acquisition tech stack
Redefining onboarding for a hybrid world
Developing managers that maximise performance
Engaging remote teams in a distributed workforce
Redesigning employee experience to engage and retain talent
Recognising and developing current and future leaders
Cultivating a culture of feedback and performance
Employing HR data to make talent & business decisions
Building the workforce of the future
Featured Speakers
Be inspired by our stellar speaker line-up of thought leaders and top practitioners who are at the forefront of people and business management.
Our full line-up of expert speakers for 2021 will be announced soon – check back for regular updates!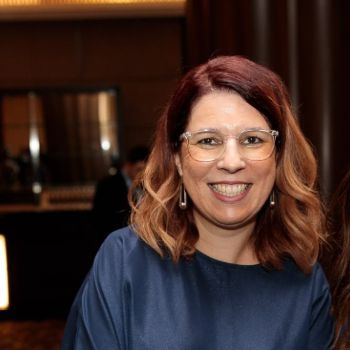 Zuzana Chomistekova
Group Global Head of Recruitment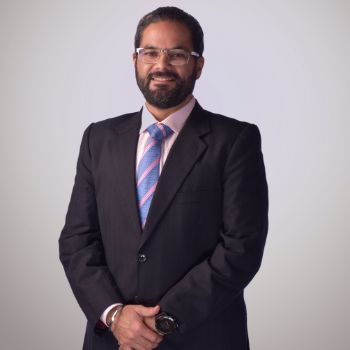 Jaspreet Kakar
Chief Human Resources Officer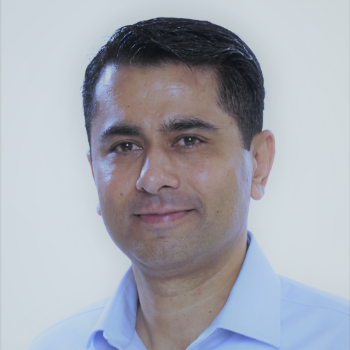 Rahul Kalia
VP, Head of Human Resources, APAC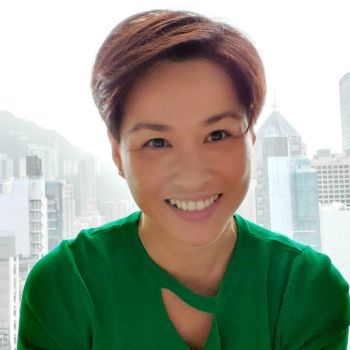 Alisha Fernando
Head of Diversity and Inclusion (APAC)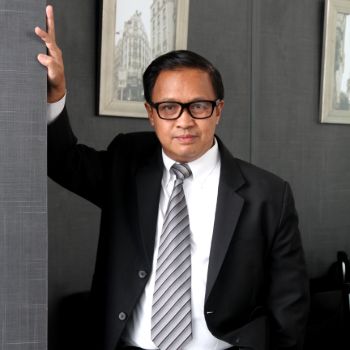 Pambudi Sunarsihanto
Human Resources Director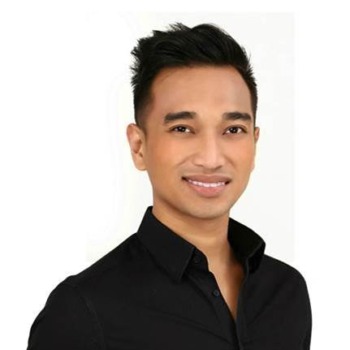 Drew Fernandez
Global Chief People Officer
Bottling Investments Group, The Coca-Cola Company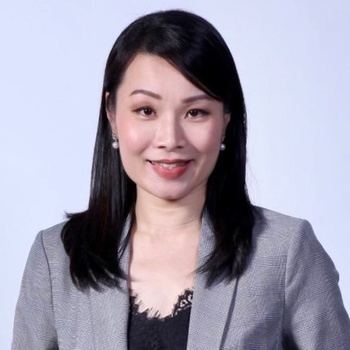 Felicia Teh
HR & Inclusion Director
British American Tobacco Malaysia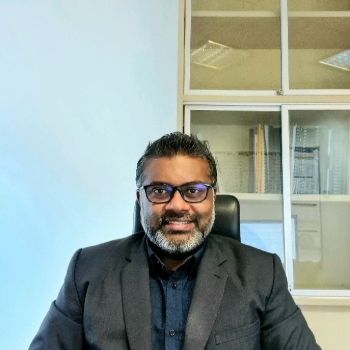 Zacharias Rajagopal
General Manager, Human Resources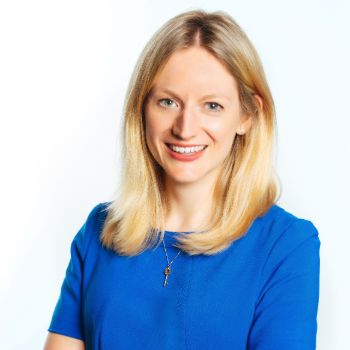 Sophie Smith
Chief Human Resources Officer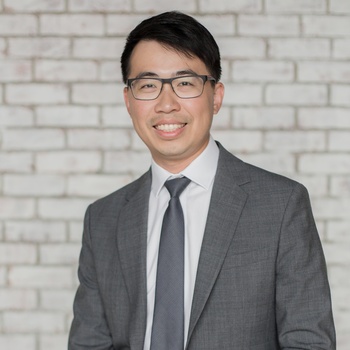 Eric CY Low
Director, Human Resources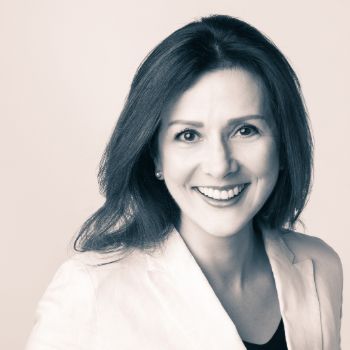 Elena Chipalova
Director, Human Resources SAP Region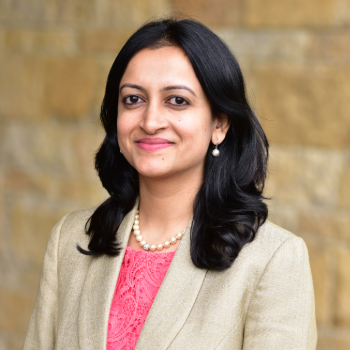 Aditi Mahadevan Nair
Managing Director, APAC, Head of Talent, Learning and Diversity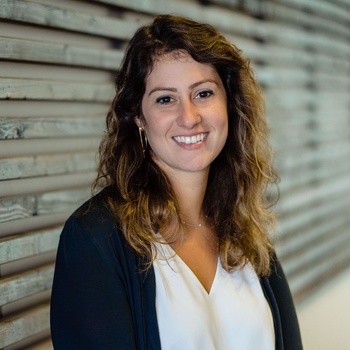 Dr. Liz Pavese
Senior Behavioral Scientist
Angelina Chua
Vice President (Special Grade), Group Human Resources
Graham Glass
CEO and Founder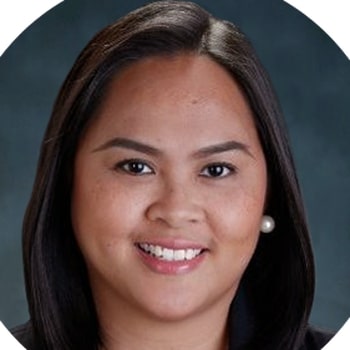 Arlynne Roa Awayan
Director of Customer Success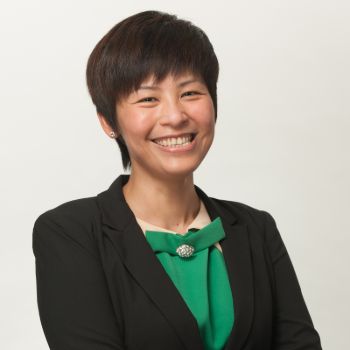 Wendy Xia
Chief Human Resources Officer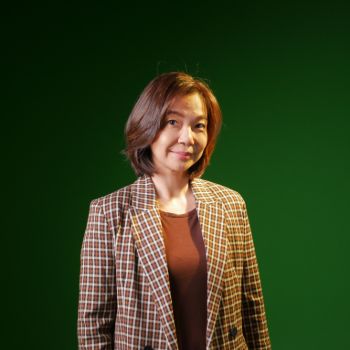 Agustina Samara
Chief People and Corporate Strategy Officer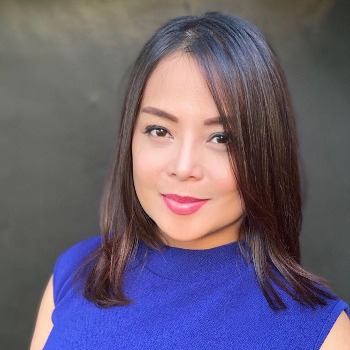 Fabi Cariño
Country HR Director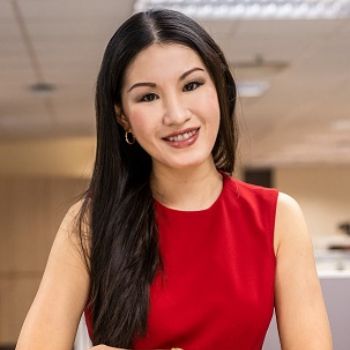 Celine Quek
VP & Head of HR Asia Pacific, Member of the Asia Pacific Management Board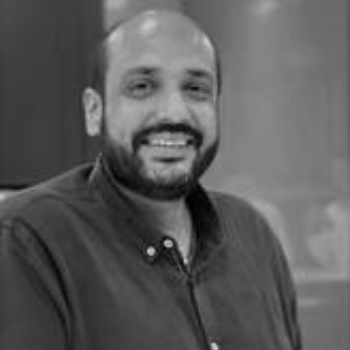 Robin Goel
Head of Operations Excellence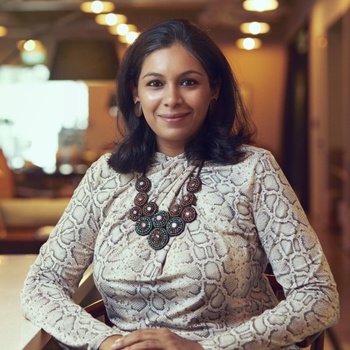 Abhilasha Krishnan
HR Director SEA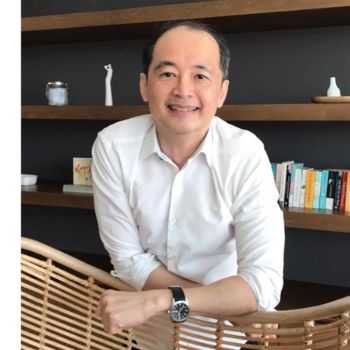 Chan Chong Kong
Head of People
Karen Hutcheson
Director of People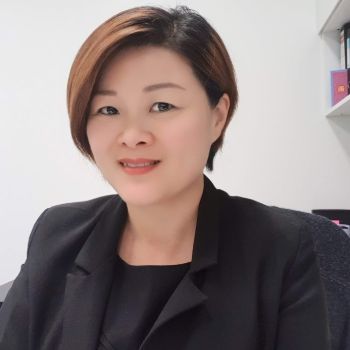 Jacely Voon
Chief People Officer
Fujifilm Business Innovation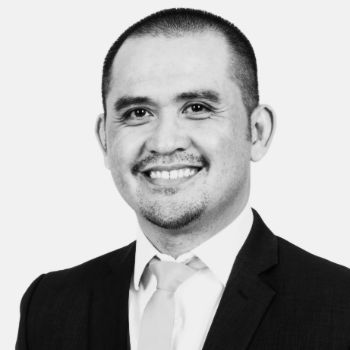 Rudy Manik
Chief Human Resources Officer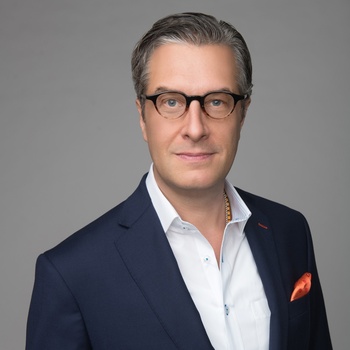 Charles Ferguson
General Manager
Globalization Partners (GP)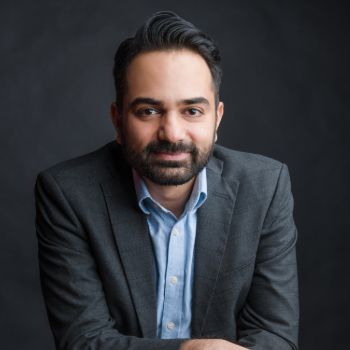 Sunil Setlur
Global Chief People Officer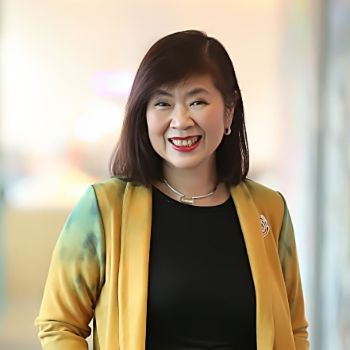 Chutima Sribumrungsart
Chief Human Resources Officer – EVP
Gulf Energy Development Public Company Limited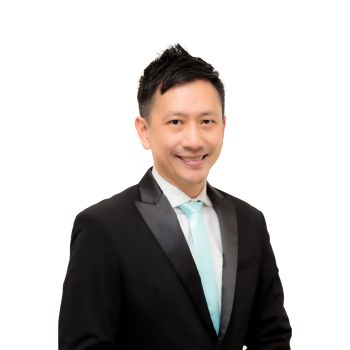 Joseph Koh
Human Resources Director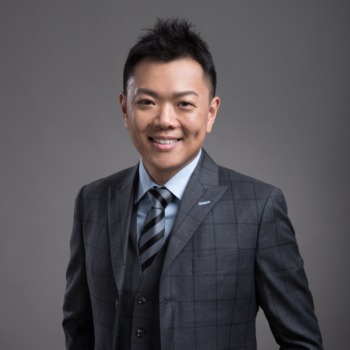 Steven Yong
Director, HR Operations – ASEAN and ANZ Chief Administrative Officer, Asia HR
HSBC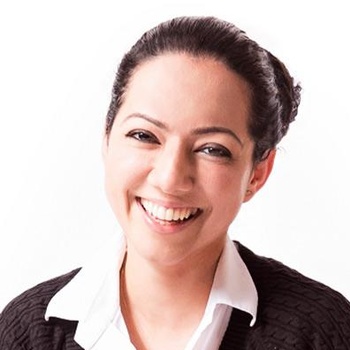 Aditi Sharma Kalra
Editor-in-Chief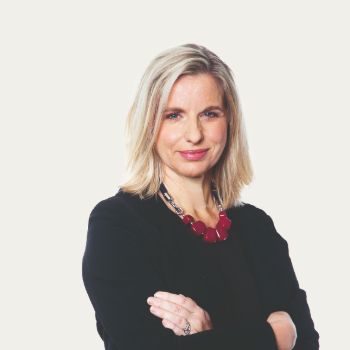 Angela Ryan
Group Chief Human Resources Officer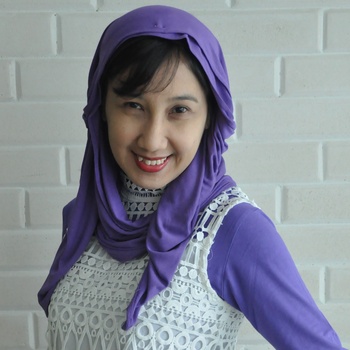 Lisa Qonita
SVP, Head of HR Development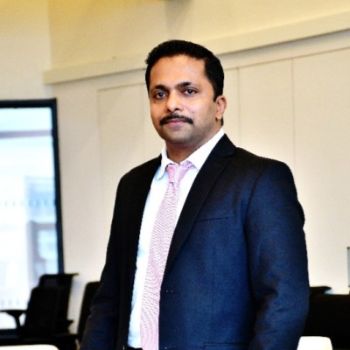 Ralston Vaz
Director Human Resources, India & APAC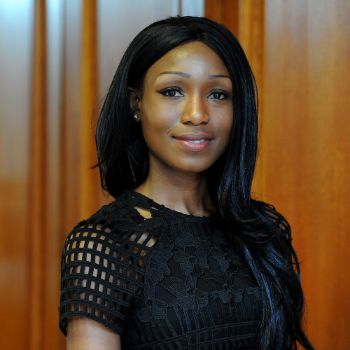 Temitope Sadiku
Global Head of Employee Digital Experience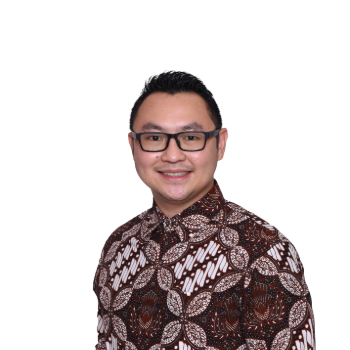 Yanuar Kurniawan
Vice President, Organisation, Talent Development and Organisational Culture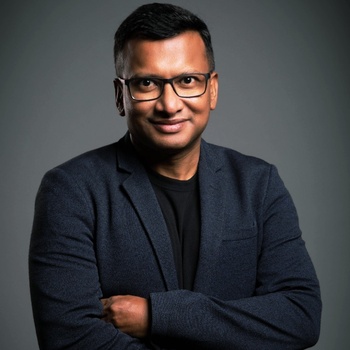 Subhankar Roy Chowdhury
Executive Director & Head HR– Asia Pacific & Japan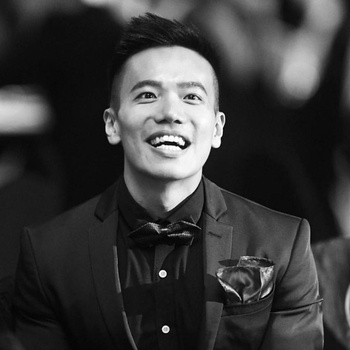 Kingley Lim
Head of Talent Acquisition, Diversity and Inclusion Lead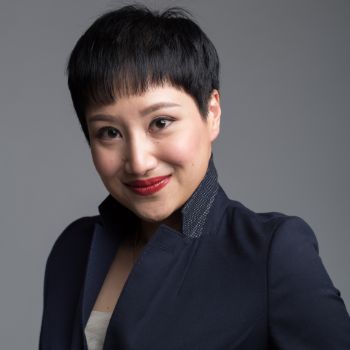 Dr. Esther Loo
Head of Organisational Design and Effectiveness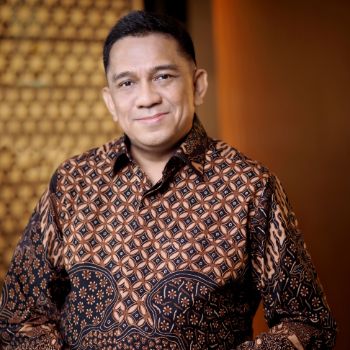 Irvandi Ferizal
Human Capital Director
Jayesh Menon
General Manager/Chief Representative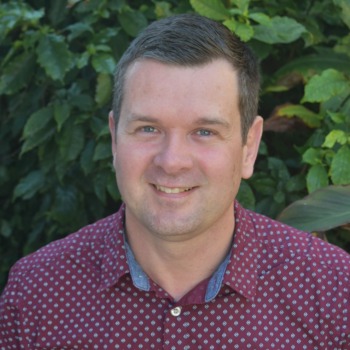 Craig Taylor
Chief People Officer, Australia, New Zealand and Japan
Mondelēz International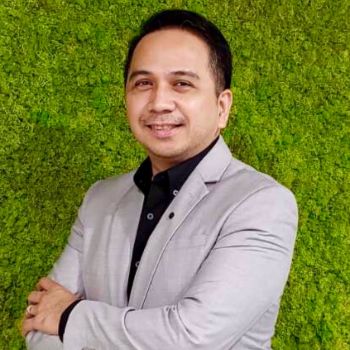 Ericson del Castillo
General Manager, Talent Management, ASEAN and Country HR Lead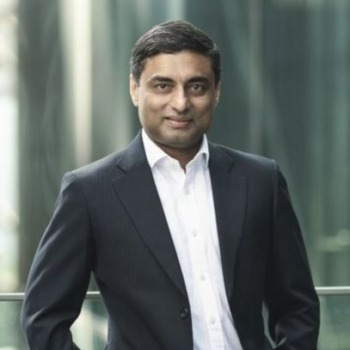 Joydeep Bose
Managing Director and Group CHRO
Olam International Limited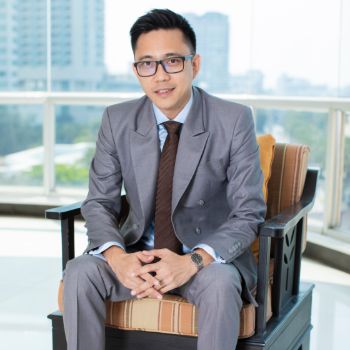 Jenpakorn Veerachayapornpong
Vice President People and Culture
Pacific Healthcare Group of Companies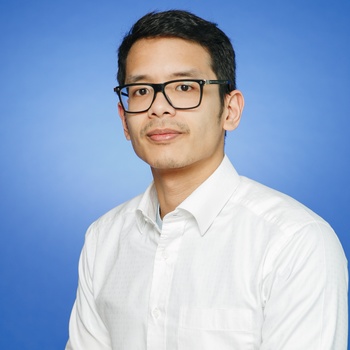 Ilham Maulana
HR Director
Piyanuch Limapornvanitch
Chief People Officer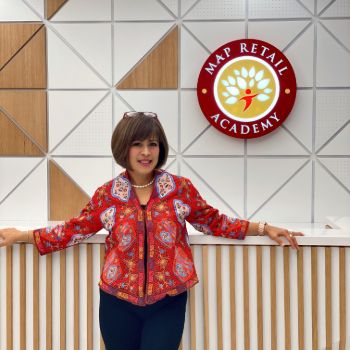 Mariawaty Santoso
Corporate Head of Human Resources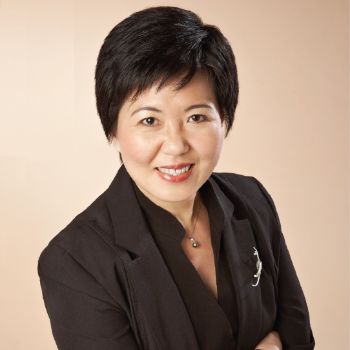 Peck Kem Low
CHRO and Advisor (Workforce Development)
Public Service Division, Prime Minister's Office of Singapore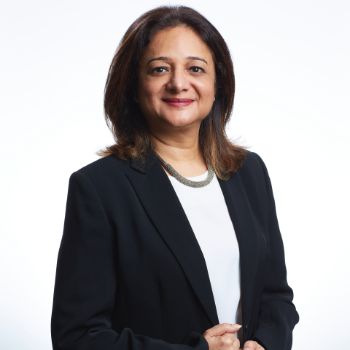 Ujjwal Sarao
Chief Talent Officer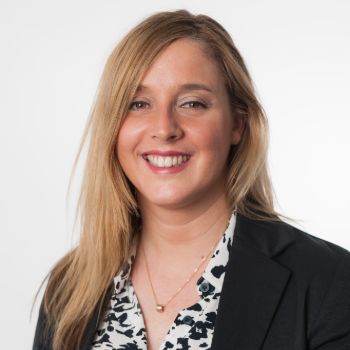 Kelly Johnston
Chief Operating Officer and General Manager, Southeast Asia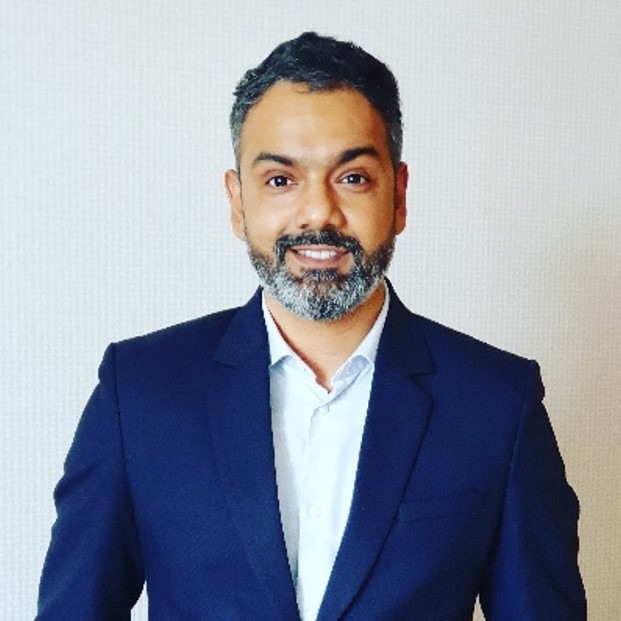 Michael Lee
Managing Consultant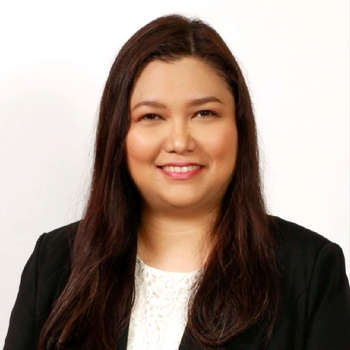 Cheryll Ruth Lat-Agsaoay
Vice President, HR Head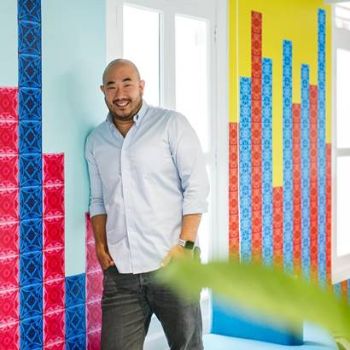 Michael Kim
Head of HR APAC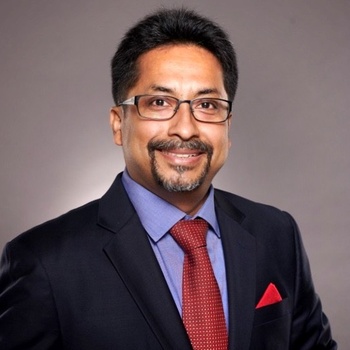 Arindam Mukherjee
Vice President & Group Head of Human Resources
SVI Public Company Limited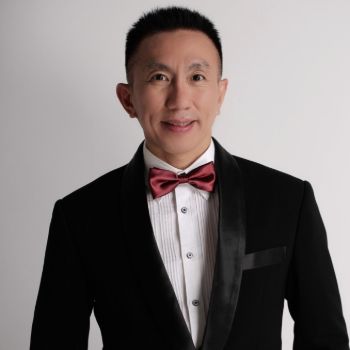 Chee Gay Lim
Group Chief Human Resources Officer and EVP Human Resources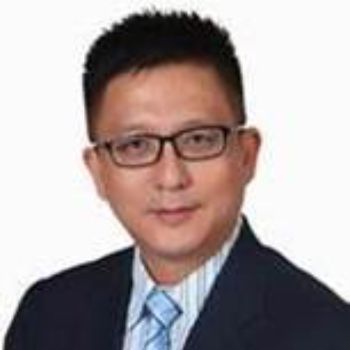 Sow Chat Gan
Vice President Human Resources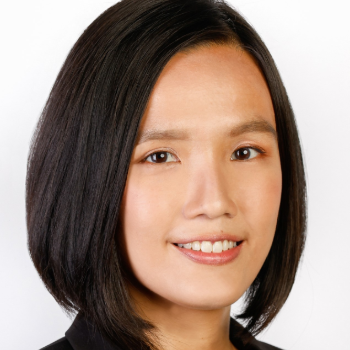 Faith Li
General Manager
Tripartite Alliance for Fair and Progressive Employment Practices (TAFEP)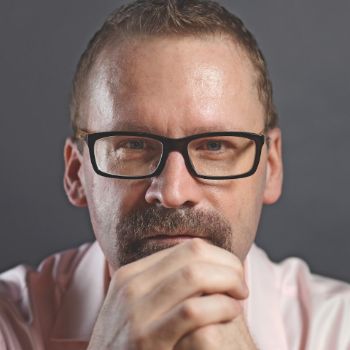 Vaclav Koranda
Vice President, Human Resources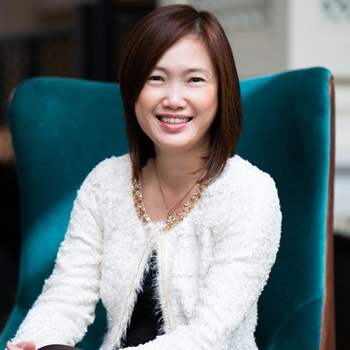 Tanie Eio
Vice President, Human Resources, Asia Pacific Region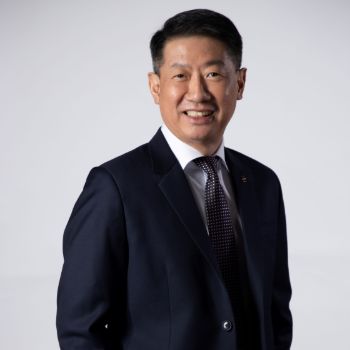 Tak Ming Lai
Executive Director and Country Head of Human Resources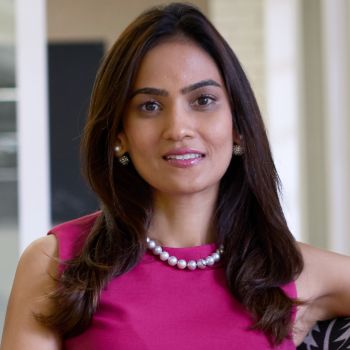 Anjali Parmar
Director, Human Resources SEA, S.Korea, Japan & ASI Corporate Functions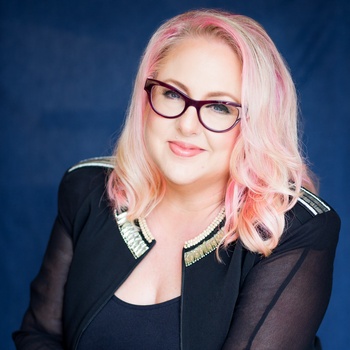 Lisa Mulligan
Group Diversity and Inclusion Director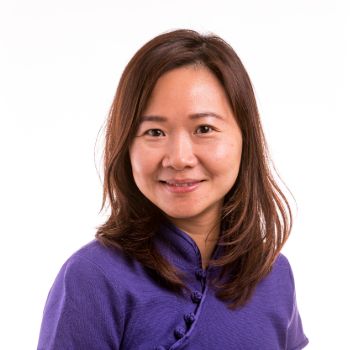 Meiyea Neo
HR Director, APAC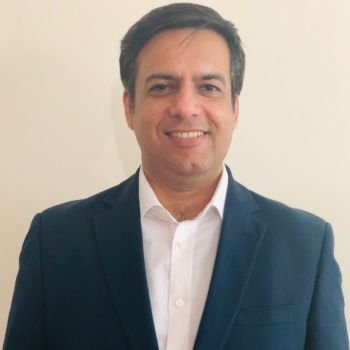 Mayur Chaturvedi
Regional Director, Rewards Talent and Dental HR, APAC
Don't just take our word for it, see what our past attendees have to say!​
"This event is a game changer."
DGM, Human Capital, PIDMa
"Accelerate HR helps to ensure that HR professionals are always equipped with the latest and up-to-date information."
HRBP, Eppendorf Asia Pasific
"Very insightful trends and solutions which can be immediately applied to address the issues of wellbeing, inclusion, engagement and stress in surrounding the effects of Covid 19 pandemic."
AVP HR, Kumpulan Wang Persaraan Diperbadankan
"It is an extremely enlightening session that I have ever joined."
Senior Vice President, Senior HC Business Partner, Bank Danamon
"Accelerate HR gave me many insights to be implemented."
Talent Specialist,  Bank Muamalat Indonesia
"The conference is a good way to be able to benchmark on current best practices worldwide in how [we] shift our businesses post pandemic."
Organization Development and Change Management Manager, Globe Telecom
"I liked the speakers and the opportunity to exchange ideas with other HR practitioners. It was an inspirational event and I will be bringing some new ideas back home."
"Expect the sharing of real business case studies across senior representatives from various industries."
"Topical contents, lots of takeaways, great networking opportunities."
Public Service Division, Prime Minister's Office
"All the speakers spoke well and shared lots of insights. I could tell that they had lots of experience in the HR Tech field."
Who should attend?
Accelerate HR 2021 is built for cross-functional teams and HR professionals. It is designed to span all functions under HR with singular focus on digital acceleration. The content will be suitable for the following roles:
HR Leaders
Chief HR officers
Chief people officers
Chief talent officers
Chief human capital officers
Chief learning officers
Vice presidents of HR
Global, regional, and in-country HR heads
Heads of talent analytics
Heads of people analytics
Heads of HR analytics
Heads of talent management
Heads of human capital development
Heads of organisational development
Heads of workforce planning
Heads of talent acquisition
Heads of recruitment
Heads of learning & development
Heads of training
Compensation & benefits leaders
Total rewards leaders
HR technology leaders
HR teams focusing on:
Future of work
Talent management
Talent acquisition
Workforce planning
Employer brand
Employee experience
Employee engagement
Culture
Change management
Leadership development
HR business partnering
Talent analytics
Human capital analytics
HR analytics
People analytics
Workforce analytics
HR technology
HR innovation
HR transformation
Learning & development
Organisational development
Professional development
Training & development
Succession planning
Coaching & mentoring
So, why wait? Claim spots today for yourself and your entire HR team, and be part of the largest gathering of the most influential CHROs and HR professionals in Asia!
Reap the benefits of sending your entire HR team
Accelerate HR 2021 has sessions to help each HR unit to deliver on what matters most to you and your organisation.
Attending as a group?
Sponsors & Partners
Looking at creating more buzz about your brand, and your products and services?
Hungry to drive change in the world of work through thought leadership and dynamic exchange of ideas?
Keen to expand your potential prospects to include cross-border leads? Or simply looking at widening your industry network?
The answer is simple: Be part of Accelerate HR 2021.
We will work with you to create the right pathway to meet your business objectives – be it brand awareness, lead generation or growing your industry network as part of your marketing ventures. Speak to our team today at sales@humanresourcesonline.net to find out how we can bring you one step closer to achieving your business goals.
8 reasons why you should partner with us

Brand recognition
Bring your brand to life and gain access to the best of the best in the HR industry through our impressive reach of over 250,000 decision makers and influencers in Asia.

Tap into the minds of decision makers
Get real-time perspectives from the HR community using community surveys and polls, and display how your business solution can help them towards their commercial goals.

Brand positioning
Participate in meaningful conversations with the visitors to your booth through the live chat function and grow your network with a collection of virtual business cards for post-conference engagement.

Lead generation
Generate new cross-border leads and convert prospects beyond your current market. Gain access to high quality MQLs by collecting eNamecards at the virtual booths, getting your content materials downloaded and more.

Product showcase
Show our audience your suite of leading products and services that can empower HR and business leaders to drive business transformation and high-level performance.

Gain access to regional HR leaders
Our flagship conference draws top HR leaders from MNCs, government bodies, SMEs and start-ups from across Asia who are hungry to learn how to develop a comprehensive HR strategy and ready to invest and maximise human capital investments.

Prospect engagement
Choose your medium. Be it through speaking opportunities or custom virtual roundtables. Say the word, and we will make it happen. Be the catalyst for change and lead the charge to transform HR operations.

Customisable to your marketing needs
We are committed to deliver value-adding engagements between you and your target market, and help you scale your marketing reach further. Speak to us on what you are looking for, and we will design the roadmap for success specially for you.
Editor's Picks
Our newsrooms have curated some must-know pieces of content for you to keep abreast of what is happening in the evolving world of work.
Click on the links below to read the articles.