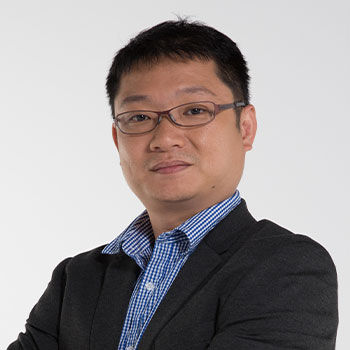 Yeoh Sai Yew

Group Director, People Department
Vietjet Air

Yeoh Sai Yew has been with Vietjet Air since 2018 as the Group Director of the People Department. He has 20 years of experience in numerous HR disciplines in diverse industries, ranging from telecommunications to IT, banking, hospitality, aviation and retail.
Before joining Vietjet Air, he was responsible for managing the implementation of PeopleSoft and SAP HR Management Systems at a previous organisation, and worked for AirAsia, Genting Resorts; CSA, where he was involved in business process outsourcing; and DiGi Telecommunications, where he successfully revamped and simplified the company's benefits structure.
Yeoh believes in enabling management to achieve organisational objectives through helping employees realise their potential. He nurtures a culture of commitment to organisational success by streamlining individual performances with that of the company. He holds a master's of business administration.
View other speakers' profiles
Martin Kilcline
Director of People Systems
Arindam Mukherjee
Global Head of Human Resources
Mila Pascua
Human Resources Director, East Asia Sapumal Thibbotuwawa
Human Resources Director
Weerapat Sapakarn
Executive Director and Chief Human Resources Officer
Thanthawin Khuruangtrakul
First VP, Strategic People Solutions Head
Renu Arora
Global Talent Management and Talent Acquisition Director
Dr Somkiat Sakulsuraekkapong
VP, Human Resources and Business Excellence
Panchalee Weeratammawat
VP, HR Business Partner, Asia and Oceania Region
Jenpakorn Veerachayapornpong
Vice-President People and Culture
Andre Young Dipo Presma
HR Director, Thailand and Laos
Nititra Sara Tienrakvicha
Director, Human Resources