Confirmed Sponsors
If you would like to showcase your products and solutions at this highly anticipated conference, please contact Keiko Ko at keikok@humanresourcesonline.net
Panopto
Panopto is the easiest way to manage, live-stream, record and share videos for universities and businesses. Since 2007, we have built the easiest-to-use platform to search and manage video content, stream live events, record employee training videos, and promote social learning. We serve more than five million end users in universities and businesses around the world.
Learn more at www.panopto.com/
PERSOLKELLY Consulting
PERSOLKELLY Consulting (PCG) is a rebranding of BTI Consultants in Asia, a leading global consulting firm specializing in leadership consulting, management assessment and career transition with over 30 year's track record; and Intelligence SMC, the only Japanese consultancy company in Hong Kong to provide a full spectrum of professional human resources consulting services.  To date, PERSOLKELLY Consulting's coverage spans 10 markets in APAC. 
Fusing its predecessors' vast experience and knowledge, PERSOLKELLY Consulting delivers service scope that spans:
Learning Academy | HR Consulting & Management Advisory | Career Transition | People Analytics Lab | Research & Think Tank | Talent Management Technology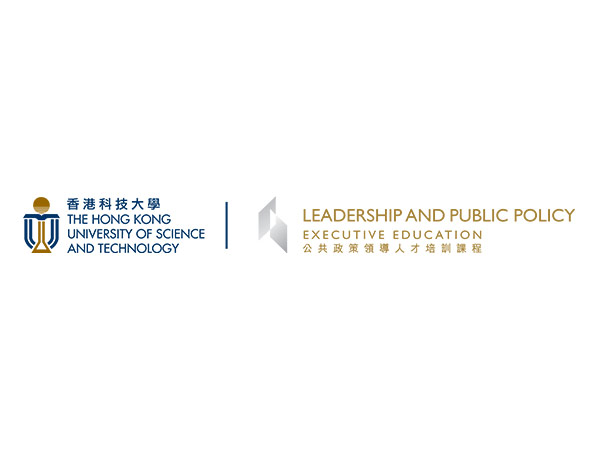 Harvard Business Publishing Corporate Learning
Harvard Business Publishing Corporate Learning partners with Global 2000 companies to co-create engaging leadership-development solutions that align with strategy and engage learners. An affiliate of Harvard Business School, the company leverages faculty, Harvard Business Review, industry experts, technology, and a collaborative mindset to help clients discover something new and deliver dynamic learning experiences from highly focused executive leadership programs to enterprise-wide engagements for thousands of global employees. The result is stronger companies better prepared to meet their challenges and thrive both today and in the future.
Hong Kong Disneyland Resort
Hong Kong Disneyland Resort provides a one-stop solution for meetings, team-building, incentive and corporate events of any scale. With our diversified venues in the park and three themed hotels, groups can book the Park's seven themed lands for an exclusive Park Buyout, or the theaters for company speeches and Disney performances. Spice things up with our award-winning culinary creations and world-class entertainment. Stage your event in the hotel conference center that offers a choice of 16 indoor venues or lawns, and complete the experience with a magical hotel stay.
Disney's creative team will customize your next event beyond your imagination!
Lee Hecht Harrison
As the world-leading talent development and transition company, Lee Hecht Harrison has the local expertise, global infrastructure, industry-leading technology and analytics to help companies simplify the complexity associated with transforming their leadership and workforce so they can accelerate results, with less risk. 
We have operated in Hong Kong for over 30 years. Teams in 66 countries with more than 400 offices around the world leverage our proven programmes and global experience to deliver tailored solutions to clients that align talent with the needs of their business in the following areas:
Career transition and outplacement 
Leadership development 
Career development
Executive coaching
Change management
Assessment and talent identification
HKUST Leadership of Public Policy Executive Education
The HKUST leadership and public policy programmes are designed for senior executives and those who aspire to become the next generation of leaders to better serve society.
Our programmes aim to provide a new generation of globally minded leaders in government, corporate and non-profit sectors with the context and analytical tools they need to tackle the most pressing issues in public policy. Participants will learn the latest research and thinking on public issues and participate in rigorous and interactive sessions on ways to address leadership issues.
Oracle
The Oracle Cloud offers a complete suite of integrated applications for Sales, Service, Marketing, Human Resources, Finance, Supply Chain and Manufacturing, plus Highly-Automated and Secure Generation 2 Infrastructure featuring the Oracle Autonomous Database.
For more information about Oracle (NYSE:ORCL), please visit us at www.oracle.com

Cornerstone OnDemand
Cornerstone was founded with a passion for empowering people through learning and a conviction that people should be your organization's greatest competitive advantage. Cornerstone is a global human capital management (HCM) leader with a core belief that companies thrive when they help their employees to realize their potential. Putting this belief into practice, Cornerstone offers solutions to help companies strategically manage and continuously develop their talent throughout the entire employee lifecycle. Cornerstone's HCM platform is successfully used by more than 3,600 global clients of all sizes, spanning over 40 million users across 190+ countries and 40+ languages.
Learn more at csod.com.
Macao Government Tourism Office, Representative in Hong Kong
MGTO positions Macao as a World Centre of Tourism and Leisure through various destination marketing and public relations activities in Hong Kong. MGTO puts great emphasis on promoting business tourism and launched the"Travel Stimulation Program" to support corporate incentive trips to Macao. With a minimum of 25 non-Macao guests with at least 2 nights of stay in Macao, tourist information kits and welcome gifts will be offered. For larger groups, additional offer includes cultural performance (for 40-100 Pax) & half-day heritage tour (for 101-300 Pax), will definitely add a cultural flavor to the tour.
More information can be accessed at: http://industry.macaotourism.gov.mo.
Hotel ICON
Unlike any other, Hotel ICON is an upscale hotel in the heart of Tsim Sha Tsui East. Standing as a testament to Hong Kong's creative energy and vibrant arts scene, Hotel ICON showcases work from the city's celebrated designers and the world's most acclaimed architects. Offering the ultimate in comfort and committed to service excellence, Hotel ICON's 262 stylish guestrooms comprise seductive extras. Located on level 9, Hotel ICON's Angsana Spa is a tranquil oasis while the harbor-facing outdoor swimming pool and fitness centre allow guests to exercise while enjoying views of Hong Kong Island's spectacular skyline. Hotel ICON houses three restaurants: Above & Beyond, The Market and GREEN, providing guests with exceptional quality of the food and impeccable service.