7.30am - Registration
*Please bring along your business cards for registration.
8.30am - Opening address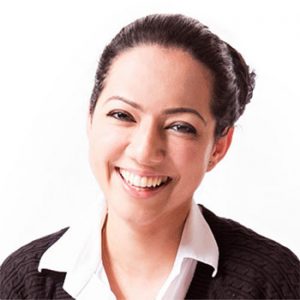 Aditi Sharma Kalra
Regional Editor
Human Resources Online
CRISIS MANAGEMENT AND RECOVERY IN THE NEW REALITY
8.40am - Panel discussion: Adapting to workplace learning with successful continuous learning strategies
Building a culture of continuous learning in the workplace to educate and create awareness of future threats.
Addressing the challenges of adapting to digital workplace learning in the time of crisis for a multi- generational workforce.
How do you ensure managers are well equipped with remote-working skills, remote- management skills, and leadership skills in time of crisis?
9.30am - The accountable employee: Instilling a purposeful learning mindset to build workforce agility
HR's role in assisting employees to find opportunities to learn every day.

 

Discovering your purpose through learning to become the best version of yourself.

 

Leveraging on shared learning experiences to value humanity, creativity, and empathy.

 
Swee Furn Siau, General Manager, Malaysia Airlines
10.10am - Coffee and networking break
LEVERAGING ON EFFECTIVE LEARNING STYLES FOR PRODUCTIVITY
10.40am - Learning pick-up and take-up: Leveraging on rewards and recognition to increase learning adoption and engagement
How can L&D programmes help employees unlearn skills and behaviors in order to learn new ones
What are some best practice L&D frameworks that help employees see their progression to management and leadership?
Engaging employees to go beyond job related learning. 
11.10am - High-impact learning design: Identifying employee personas to encourage learning motivation
Creating greater impact on learning design at a psychological level driven by employee motivation.
Integrating career stages into the learning earning journey according to employees.
What is your approach towards digital learners that require different kinds of support from L&D?
11.40am - Speed networking
12.10pm - Lunch
SOLIDIFYING A DIGITAL MINDSET FOR GROWTH
1.10pm - Proactive HR approach: Utilising integrated analytics to remove data biases in learning programmes
Moving away from passive reporting to identify objective of learning outputs.
Ensuring accuracy of data and being aware of data biases to prove and disprove hypothesis.
How can line management gain visibility into the learning needs of their teams and the impact of learning on team performance?
1.50pm - Establishing learning fundamentals: Shifting the focus from technology to the management of gamified learning
Rethinking the strategic planning of learning gamification.
Utilising supportive materials, feedback and rewards to segment learner types.
Enhancing the learning experience in corporate training through leadership direction.
LEARNING FOR STRATEGIC SUCCESSION PLANNING
2.30pm - Workforce up skilling: Integrating talent development frameworks into succession planning strategy
Identifying talent gaps between learning and talent management objectives.
Collaborating with the business to ensure alignment of talent development outputs to overall business objectives.
Focusing on people development to help employees see their future with the organisation.
3.10pm - Coffee and networking break
3.40pm - Crowd-sourcing techniques: Reinforcing action-learning to sieve out high potential champions
Charting learning programmes only after understanding an employee's learnability pattern.
Driving process change and inspire results at both the management and executives' level through action-learning opportunities.
Garnering the full commitment from senior management to pilot the solutions. 
4.20pm - Closing remarks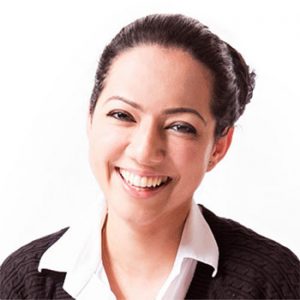 Aditi Sharma Kalra
Regional Editor
Human Resources Online
4.30pm - End of day one