7.30am - Registration
*Please bring along your business cards for registration.
8.30am - Opening address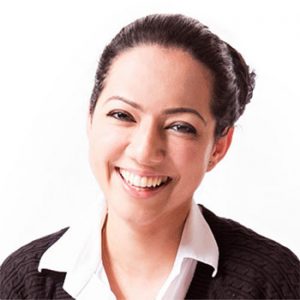 Aditi Sharma Kalra
Regional Editor
Human Resources Online
BUILDING A BULLET-PROOF L&D CULTURE
8.40am - Closing the feedback loop: Leveraging on competency-based approach to provide future-based, people-centric learning
Involving employees to curate their own digital learning experience.
Creating an inclusive environment that enables continuous learning.
Producing greater results through targeted learning interventions.
9.30am - Sustainable learning: Creating bite-sized campaigns to ensure learning continuity
How do you identify where, when and why your L&D brand is not resonating with your learners?
Observing how learners interact with materials to create relevant modules.  
Creating a Community of Practice to propagate learning interests in the organisation.
10.10am - Coffee and networking break
MOUNTING COMPETITIVE EMPLOYER BRANDING WITH L&D
10.40am - On-the-job application: Measuring employee's behavioral change post learning programmes
What's next after employees complete the course of learning programmes?
Educating line managers for an open and visible communication to the behavioural changes.
Balancing the cost and benefit analysis for the L&D programme through a talent management lens.
11.10am - Becoming an influencer: Curating an L&D brand that strongly resonates with employees
Building credible branding that is socially sustainable in the age of Internet of Things.
Turning employees into learned influencers in the talent marketplace.
Helping employees see the impact of their learning mindset in the bigger picture.
11.40am - Speed networking
12.10pm - Lunch
1.10pm - Humanising learning: Building a learning culture that is both fun and fulfilling
Empowering employees to be eager to learn what is necessary for them and the business.
Allowing a new generation to take charge of personal learning according to what they think they need. Does this work?
Leveraging on people management skills to enable continual learning improvement. 
BOOSTING LEADERSHIP CAPABILITES FOR BETTER BUSINESS RESULTS
1.50pm - Return of expectations vs return on investment: Enhancing leadership capabilities through soft skills approach
Continuous management of critical skills for the future through L&D.
Harnessing the change mindset to manage expectations of leadership development for employees.
How do you design learning paths supporting career growth for employees who don't see the need to learn and grow.
2.30pm - Coffee and networking break
3.00pm - Mentor-guided approach: Anchoring strong leadership to motivate the workforce
C-suite talk and conveying the right message about learning organisation-wide.
With personalised learning moving away from training calendar, how can HR strategically balance the economies of scale for mentor training?
Measuring readiness of leaders to engage in motivation learning.
3.40pm - All-rounded HRBP excellence: Relationship building with business units to integrate D&I into learning frameworks
How can HR address the developments on D&I in the learning space?
Functioning with enough business acumen as a business partner.
Establishing a culture to innovate through engagement of all line managers from an HR perspective. 
4.20pm - Closing remarks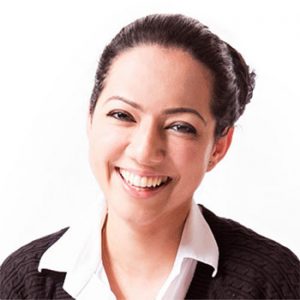 Aditi Sharma Kalra
Regional Editor
Human Resources Online
4.30pm - End of Learning & Development Asia Malaysia 2021