Lead a learning revolution
Virtual
27 – 29 April 2021
9am – 3pm (GMT+8)
In-Person
30 April 2021
9am – 12.15pm (GMT+8)
Social
#LearningDevelopmentAsia
20+
Research-backed sessions
Lead a learning revolution fit for the future of people function
No matter where you're based, HR functions have experienced some adversity in today's complex, rapidly-changing world. The sixth edition of Learning and Development Asia is here to support you in unravelling the complex business impact of upskilling.
With themes around agility in learning, strategic leadership reinforcement, and adapting a learning culture to support business goals at #LearningDevelopmentAsia, you'll gain a competitive edge with transformational learning and development (L&D) concepts.
Join #LearningDevelopmentAsia and be emboldened to optimise your current strategies as you strive for an engaged, agile and productive workforce in 2021 and beyond:
Create, adapt and sustain new value in our new reality when you tap into the minds of Asia's leading HR and L&D leaders through exclusive case-study presentations and interactive strategy discussions.
You'll also have high value networking opportunities with more than 300 of the best HR and L&D professionals, plus time to interact with the leading L&D solution providers!
The challenges L&D professionals face
Businesses still expect intended learning outcomes to be achieved despite unprecedented change in environments. The global workforce is grappling with what Industry 4.0 means for them, while new, disruptive ways of working require HR professionals to adapt with unfamiliar tools.
Learning & Development Asia is here to help you elevate your HR function in the context of today's challenges, including: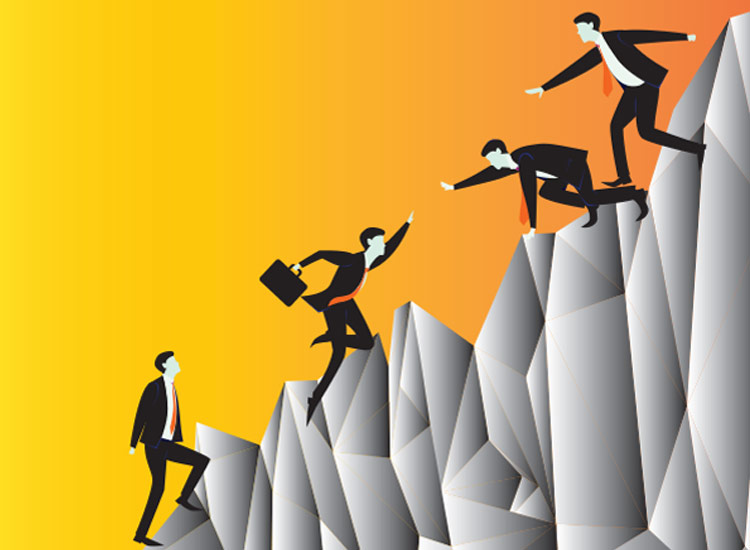 1. Managing technological disruption
Technology is taking the world by storm, mimicking how the human brain processes, stores and acts on information. Jobs are being transformed beyond recognition or replaced altogether, with today's job scopes becoming more digital, multidisciplinary, and data-driven. Business leaders are now faced with the challenge of recognising the new skills needed while retraining existing talent for new responsibilities.
2. Anchoring learning adoption and engagement
As skills emerge, evolve and expire, L&D plays a critical role in boosting employee skill preparedness. While continuous training is more cost-effective than disruptive layoffs and hiring, the challenge for talent development experts remains how to identify where, when and why their L&D brands are not resonating with their learners.
3. Tackling the rise of new workforce segments
With demographics such as Gen Z, Millennials, and mobile talent, digitised, social, mobile and self-directed learning opportunities are the 2021 buzzwords for increased engagement. How can HR build a learning culture that resonates with different audiences while taping into the potential and preference of each learner?
4. Aligning business goals with effective teamwork
In a learning culture, management and HR must work together to define impactful values, processes and practices that can be cascaded down to employees, departments and the organisation to enhance performance and competencies.
5. Rapidly adjusting to a new reality
The new ways of working are here to stay. Organisations must now step-up current learning approaches to enable remote and online delivery. At #LearningDevelopmentAsia, we help HR practitioners outline a straightforward, improved practice approach that delivers effective online learning.
We deliver content covering your urgent priorities, highlighting emerging industry trends as well as distilling useful lessons from the past to close the L&D gap between employees and employers in Asia:
Progressing towards agility in learning
Crisis management and learning adaptation
Instilling a purposeful learning mindset
A learning culture for the business, by the business
Training innovation
Integrating talent development frameworks into succession planning strategy
Strategic leadership reinforcement
Anchoring strong leadership to motivate the workforce
Mentoring forward, reverse and lateral as a business need
Humanising learning to an equitable and sustainable culture
Learning management and measurement
Establishing the importance of learning and development under budget constraints
Utilising emotional intelligence in the workplace
Performance, management & development
Explore the power of immerse digital learning experience
Removing data biases in integrated analytics
Learning for professional development
Leveraging on competency-based approach
Shifting the focus from technology to the management gamified learning
Talent, learning & culture
Facilitating a learning culture for organisational development
Embracing people-centric leadership
Internal learning & development
Building internal capabilities
Relationship building with business units
Future-focused skilling
Becoming an influencer: Curating an L&D brand that strongly resonates with employees
Day 4 | 30 April 2021
IN-PERSON: Exclusive leadership exchange through focused group discussions
Developing workforce and optimising talent
Building agile career pathing
Reimagining Learning and Talent development for workforce of the future
Reversing mentoring and change management
Using skills adjacencies as an alternative skills identification approach
Enhancing learning agility & behaviour change through immersive experience
5 key takeaways from attending #LearningDevelopmentAsia 2021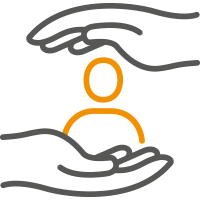 Maintain a high employee retention rate
While we usually talk about an organisation assessing an employee, don't forget that the employee is also assessing your organisation. Hear how long-term, past and potential employee ambassadors are crucial in delivering a compelling employer brand for your candidates.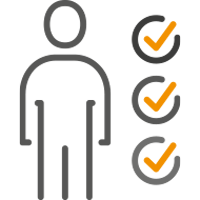 Design a high-impact employee L&D plan with purpose
Learn how your peers and senior representatives across industries define 'high-impact', and capture the best cross-industry benchmark techniques you can use when designing your L&D plan.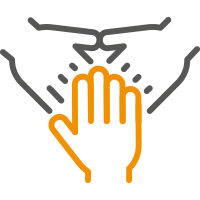 Passing the baton to your next generation of leaders
Think beyond improving productivity to succession planning. All organisations need to focus on tomorrow by grooming potential leaders for their leadership pipeline.
Co-create solutions with market leaders
As you share and discuss your solutions, open your mind to integrating new concepts adopted by other organisations.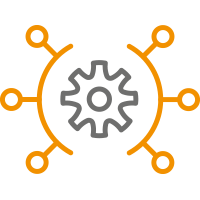 Connect with a passionate L&D community
Network and collaborate with more than 300 C-level executives, senior HR leaders and L&D specialists across industries.
Great brands who have participated in our events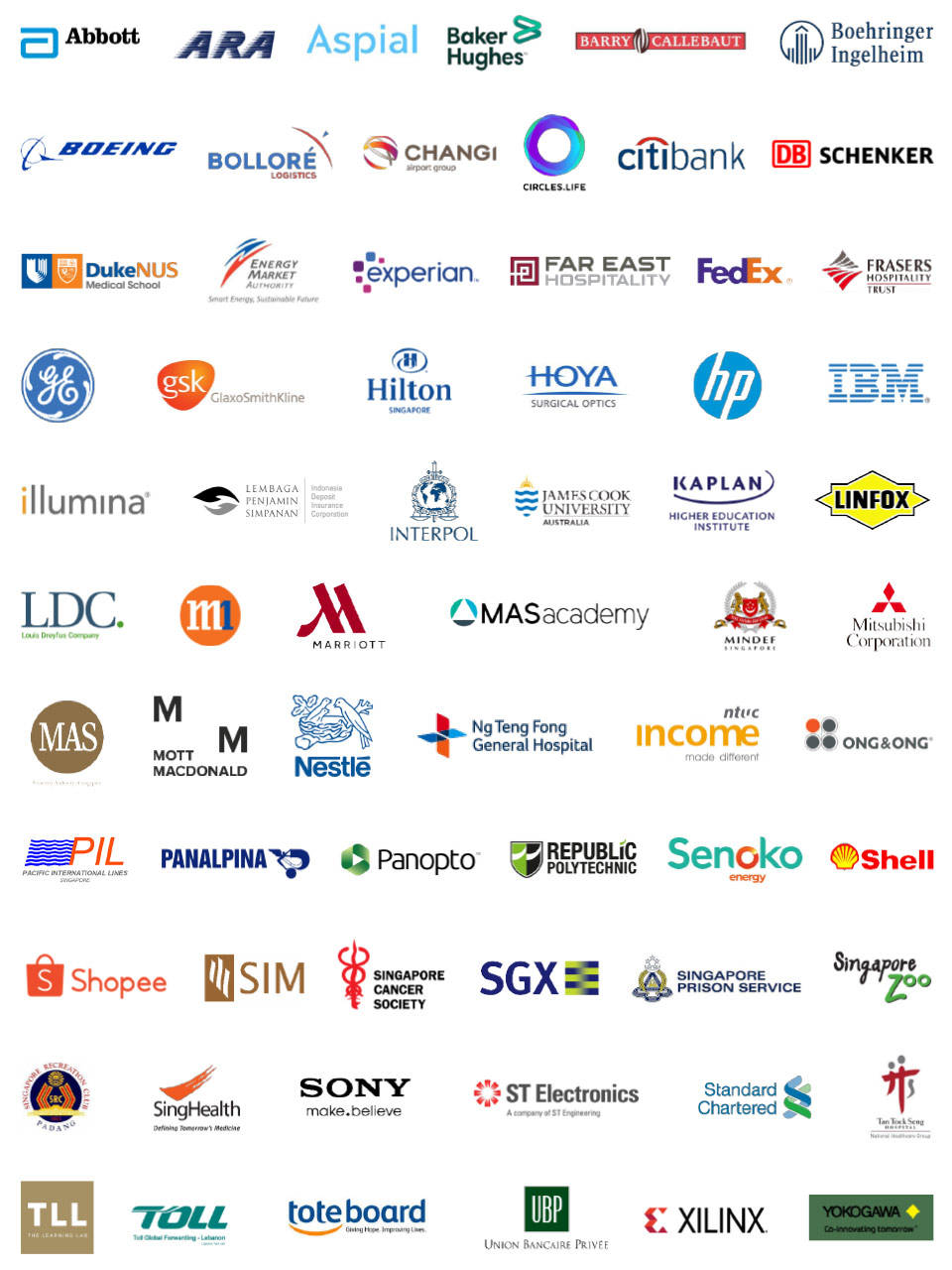 Meet Your Industry Experts
Learn more about how we can help you achieve your mission-critical priorities and position your business as the brand of choice for L&D solutions. We have the right platform for you at Learning and Development Asia curated by Human Resources Online
For sponsorship opportunities, please contact Carine Chang at carinec@humanresourcesonline.net
Don't just take our word for it, see what our past attendees have to say!
"The conference had a wide array of HR perspectives and industry coverage, that gave us the opportunity to go beyond just processes."
Far East Management
"The presentations shared by top organisations were very insightful and offered great value. The case studies and a facilitated discussions encouraged sharing among participants. Moreover the speakers were really good and had so much of interesting insights to share."
Sony
"This conference was very informative and offered great insights to different approaches and strategies that organisations have adopted for L&D. The agenda consisted of amazing speakers and participants."
Kaplan
"All the speakers spoke well and shared lots of insights. I could tell that they had lots of experience in the HR Tech field."
GlaxoSmithKline
"Impressive presentations – I like that there are opportunities for delegates to network with the speakers."
Dassault Systemes Innovation Tech Malaysia
"Informative and thought provoking sessions – you hear from the L&D experts across different industries."
Sunway
"Expect the sharing of real business case studies from senior representatives from various industries."
BP Petronas
"There was a good sharing of current practices and future changes. It was great to hear from different people from different industries."
Selangor Dredging
"I enjoyed the sharing of thoughts and practices from CEOs and heads of HR and L&D."
Mitsubishi Corporation Kuala Lumpur
"I liked the speakers and the opportunity to exchange ideas with other HR practitioners. It was an inspirational event and I will be bringing some new ideas back home."
Rieckermann Malaysia
HR Leaders share their insights on the L&D landscape in Asia
Photos from past conferences
Capability Group shows premier support for Learning & Development Asia 2021
Upskilling 101: How BHG embraced virtual learning methods quickly during COVID-19
Upskilling 101: How Digi advocates a 'freedom to learn' culture among employees
Redrawing Your Succession Plans in a World Disrupted by COVID-19
The learning revolution: How to build, upgrade and scale future-fit skills
Upskilling 101: Why HP's Singapore MD is passionate about developing leaders and digital literacy at all levels
Are you ready to build a competent L&D
force to drive organisational success?