8.50am - Login to the online platform
9.00am - Opening address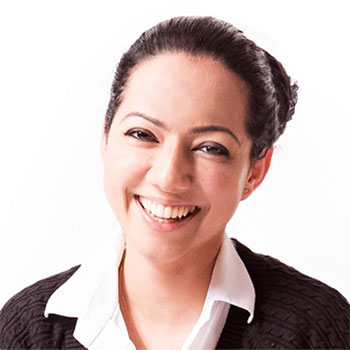 Aditi Sharma Kalra
Regional Editor
Human Resources Online
PROGRESSING TOWARDS AGILITY IN LEARNING
9.15am - Panel discussion: Crisis management - Adapting to workplace learning with successful continuous learning strategies
Building a culture of continuous learning in the workplace to educate and create awareness of future threats.
Addressing the challenges of adapting to digital workplace learning in the time of crisis for a multi- generational workforce.
How do you ensure managers are well equipped with remote-working skills, remote- management skills, and leadership skills in time of crisis?
10.00am - The accountable employee: Instilling a purposeful learning mindset to build workforce agility
HR's role in assisting employees to find opportunities to learn every day.
Discovering your purpose through learning to become the best version of yourself.
Leveraging on shared learning experiences to value humanity, creativity, and empathy
10.40am - Screen break
LEARNING CULTURE FOR THE BUSINES, BY THE BUSINESS 
10.50am - Humanising learning: Building a learning culture that is both fun and fulfilling s
Empowering employees to be eager to learn what is necessary for them and the business. 
Allowing a new generation to take charge of personal learning according to what they think they need. Does this work?
Leveraging on people management skills to enable continual learning improvement.
11.30am - C-Suite panel: Mentor-guided approach: Anchoring strong leadership to motivate a multi-generational workforce
C-suite talk and conveying the right message about learning organisation-wide.
With personalised learning moving away from training calendar, how can HR strategically balance the economies of scale for mentor training?
Measuring readiness of leaders to engage in motivation learning.
12.10pm - Lunch
TRACK 1: STRATEGIC LEADERSHIP REINFORCEMENT
1.10pm - Starting from the top: Inculcating a leadership-driven culture for effective Communities of Practice (CoP)
Getting the commitment from leaders to set up CoP that addresses genuine business problems. 
L&D as curators and not developers, to become more valuable business partners.
How do you make sure you have partners who are equally passionate as HR is about learning?
2.00pm - Workforce up skilling: Integrating talent development frameworks into succession planning strategy
Identifying talent gaps between learning and talent management objectives.
Collaborating with the business to ensure alignment of talent development outputs to overall business objectives.
Focusing on people development to help employees see their future with the organisation.
2.40pm - Screen break
2.50pm - Re-positioning coaching strategies: Reverse mentoring as a business need and not a "good-to-have"
Portraying coaching as both an organisational and personal benefit. 
Integrating reverse mentoring into holistic business outlook.
How do you ensure mentoring is relevant across all demographics?
3.20pm - L&D – The conveniently unaddressed reality?
The session/keynote is intended to spark interest and discourse around the following questions:  
What is the psyche of an adult towards learning?
What could propel adult learning?
How can learning create business value?
3.50pm - Closing remarks and end of day one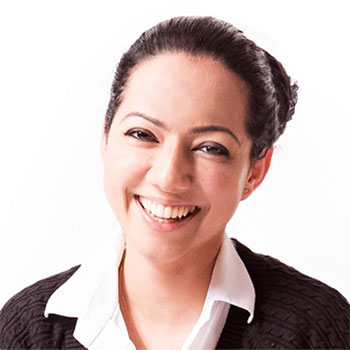 Aditi Sharma Kalra
Regional Editor
Human Resources Online