8.50am - Login to the online platform
9.00am - Opening address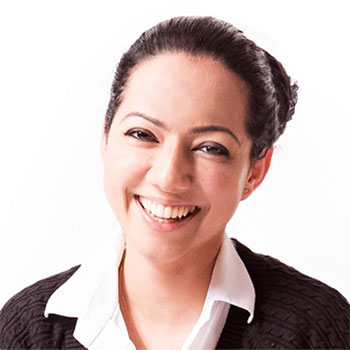 Aditi Sharma Kalra
Regional Editor
Human Resources Online
TRACK 2: LEARNING MANAGEMENT & MEASUREMENT
9.15am - Proactive HR approach: Utilising integrated analytics to remove data biases in learning programmes
Moving away from passive reporting to identify objective of learning outputs.
Ensuring accuracy of data and being aware of data biases to prove and disprove hypothesis.
How can line management gain visibility into the learning needs of their teams and the impact of learning on team performance?
10.00am - Establishing learning fundamentals: Shifting the focus from technology to the management of gamified learning
Rethinking the strategic planning of learning gamification.
Utilising supportive materials, feedback and rewards to segment learner types.
Enhancing the learning experience in corporate training through leadership direction.
10.40am - Screen break
10.50am - Driving learner engagement and perception of employer brand: Creating mobile-enabled learning platforms
Ensuring anytime-anywhere access, with conversational, interactive apps and interfaces for personalised learner experience.
Keeping it convenient and efficient with the use of the latest technologies and well-planned learning processes.
Focusing on keeping it fun through gamification, with better access to mobile learning with easier, reporting, tracking and assessments.
11.30am - Facilitating a learning culture for organisational development
How to identify the learning patterns of your current workforce?
What are some industry best practices to benchmark your measurement tools for your L&D?
Apply different perspectives of competency based approach for effective learner outcomes.
12.10pm - Lunch
LEARNING FOR PROFESSIONAL DEVELOPMENT
1.10pm - Closing the feedback loop: Leveraging on competency-based approach to provide future-based, people-centric learning
Involving employees to curate their own digital learning experience.
Creating an inclusive environment that enables continuous learning. 
Producing greater results through targeted learning interventions. 
1.50pm - Crowd-sourcing techniques: Reinforcing action-learning to sieve out high potential champions
Charting learning programmes only after understanding an employee's learnability pattern.
Driving process change and inspire results at both the management and executives level through action-learning opportunities. 
Garnering the full commitment from senior management to pilot the solutions.
2.30pm - Screen break
A LEARNING CULTURE FOR THE BUSINES, BY THE BUSINESS
2.40pm - On-the-job application: Measuring employee's behavioral change post learning programmes
What's next after employees complete the course of learning programmes?
Educating line managers for an open and visible communication to the behavioural changes. 
Balancing the cost and benefit analysis for the L&D programme through a talent management lens.
3.20pm -Return of expectations vs return on investment: Enhancing leadership capabilities through soft skills approach
Continuous management of critical skills for the future through L&D.
Harnessing the change mindset to manage expectations of leadership development for employees. 
How do you design learning paths supporting career growth for employees who don't see the need to learn and grow?
4.55pm - Closing remarks and end of Learning and Development Asia Singapore 2021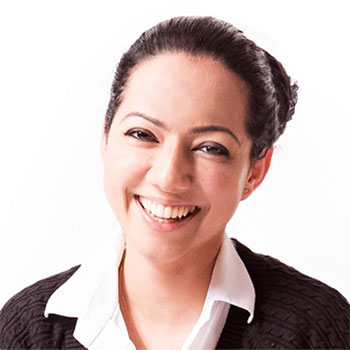 Aditi Sharma Kalra
Regional Editor
Human Resources Online