HumanResources Online invites you to join us at
Talent Management Asia
The most influential Human Resource Management gathering in Asia of today  
MANAGING TALENT IN THE NEW NORMAL
#TalentManagementAsia
New Dates: June 4-5, 2020 | New Format: Virtual Conference
Insightful Case Study Presentations
Interactive Group Discussions
The global pandemic has upended the way we live and work. More than ever, managing talent has become a crucial role for HR leaders as we deal with the challenges of remote work, social distancing, mental health, economic upheaval, mass testing, employee engagement, financial support, layoffs, upskilling, and many more.
Designed to help HR leaders and practitioners navigate through these challenges, Talent Management Asia 2020 is our flagship conference for HR leaders. In its sixth year in Asia and its third in the Philippines, Talent Management Asia will bring you a lineup of HR leaders and experts to share their experiences and insights on what will be the biggest issues of the industry through keynote speeches, case study presentations, Q&As, and group discussions.
Some of the major issues set to redefine talent management in the time of the global pandemic and beyond include: "Managing the Employee Experience During the Pandemic", "Dealing With Mental Health and Physical Wellness of Employees", "Remote Work and WFH: Balancing Productivity and Sanity", and "Upskilling and Reskilling your Talent in the Digital Age".
Take full advantage of this unique opportunity to learn from the best, and join over a hundred other HR and business leaders as they gather together to map the route to recruiting, enabling, and developing the best of our talents.
Event Details
Date:
4-5 June 2020
Time:
10.00am – 4.00pm
(check-in starts at 9:30am)
Format:
Virtual Conference
What To Expect
Learn the HOWS's (not just the WHAT's) in trends and strategies for People Development that you can apply to your business today
Learn practical applications and tips and tricks based from realistic challenges that are bundled up by speakers that everyone can relate to
Understand the challenges from real life situations and discover workable solutions from your peers
Pick-up and discover practical solutions and best practices from case studies and presentations that you can bring back to your own workplace and shape to your needs
Engage face-to-face with top HR drivers and network with over 150 like minded HR and talent management practitioners
Hear from experienced speakers in this field who will deliver relevant presentations that will be insightful, thought-provoking and adaptable to your organisations.
FOR SpeakING OPPORTUNITIES
To inquire about speaking opportunities, or to suggest topics, please contact Cora Llamas at cora@iluvlearning.com.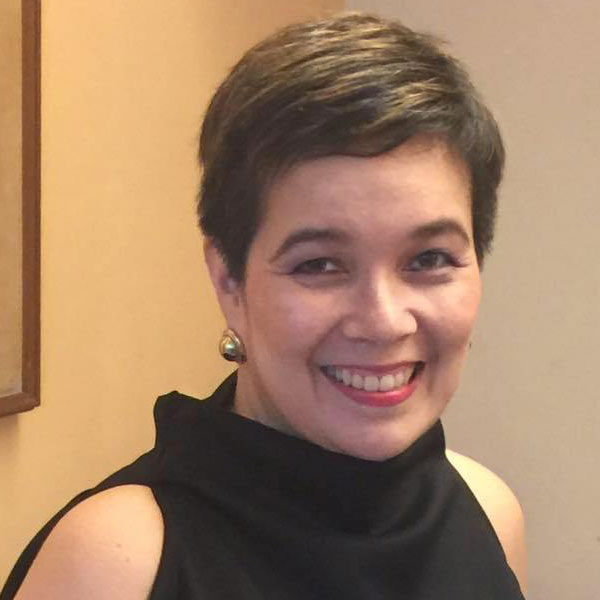 Cathy Sanchez Babao
Certified Grief Recovery Method Specialist, Published Author and Columnist
Sponsors & Partners
For sponsorship opportunities, please contact:
Grace Tamang, Sponsorship Sales Director
Tel: +632 8696 6981
Email: grace@iluvlearning.com
Let's Get It Started
Ready to learn from the best in the industry?