About the event
In an age of stiffening competition and increasing pressure to do more with less, no organisation can afford to ignore the strategic value that a well-designed total rewards system can provide.
If you think that having a basic foundation with market salary and the usual benefits driven by cost conservation is enough, think again. This conference will urge you to go back to the drawing board and understand the motivators for pay. While clocking in 9 to 6 feeds livelihoods, peel back the layers and uncover the true meaning of work. Where does your employees' purpose lie?
For those of you who are already paying your talent for their skills and doing so as objectively as possible, constantly ask yourself if that is enough. Skills, especially in a world where the business landscape is changing rapidly, are the 'new oil' of the digital age. Let's talk about the ways you can further leverage on the diversity of skillsets present in the multigenerational workforce and elevate the business to greater heights.
It's about time that you redefine your rewards to cater not only to the demand of the current workforce, but also be open enough to reflect on the need for tomorrow.
Through an integrated talent management strategy, develop competitive, attractive and personalised reward packages to boost your employer branding and deliver a future-forward talent experience.
Decoding the challenges Total Rewards professionals are facing
We have outlined the following 5 key factors that are keeping total rewards professionals like you awake at night
Driving recognition through relevant and innovative rewards
Effective total rewards programmes help to attract and retain top talent, and ensure that employees feel valued, appreciated, and motivated to achieve company goals. However, HR professionals find it a challenge to integrate relevant and innovative rewards to incentivise the behaviours and enhance the organisational culture.
Ensuring value in your rewards dashboard
Successfully implementing a revised or entirely new total rewards dashboard will always be challenging. To boost your chances of success, you must carefully shepherd the strategy by aligning your talent management strategy with the analytics gathered in order to make informed business decisions.
Streamlining rewards for new workforce scenarios
Tackling the needs of a highly dispersed workforce especially with the rise of the gig economy and flexible working arrangements can be daunting. There is great responsibility to ensure all your employees remain motivated, inspired and are rewarded accordingly and fairly. Hence, total reward professionals need to ensure alignment of purposes in a diverse workforce to unlock business productivity.
"Best-fit" or best practice rewards?
Often times total rewards professionals find themselves caught in crossfire between business leader's expectations of reflecting best practice approach and on-the-ground feedback of best-fit rewards. Analysing the gap and tailoring a well-balanced total rewards programme is top priority and must be addressed.
Effectively embedding rewards in your EVP
Employers looking to build a workforce for the future in a tightening labour market must attract and retain talent through diverse offerings beyond great pay and benefits. As such, creating a rewards portfolio focused on the employee experience, supporting the health, wealth and careers of employees is in the spotlight now.
5 must-have perspectives to gain at Total Rewards Asia 2021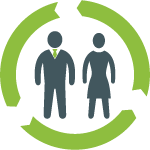 Embed a "people-centric" approach to your strategy
Examine the factors that address individual desires and that enable employees – and enterprises to thrive.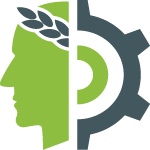 Fuel business productivity through purpose-driven values
Motivated employees see their work as contributing to a larger purpose, not just as a job. Foster unique connections by aligning your business goals with employee motivation.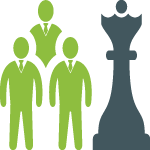 Navigate disruption with an integrated plan of action
Unlock high-performing teams in your organisation by addressing the holistic wellness of the workforce through mental, emotional, financial and physical lenses.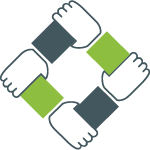 Strengthen your industry collaboration
Filter the best-fit providers who have the right tools in helping you make optimal decisions across the organisation- from talent acquisition to retention.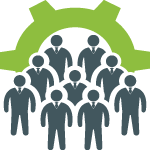 Inspire employee loyalty, confidence and trust
Create value in your rewards design by maintaining transparency through accurate pay and market-leading remuneration options.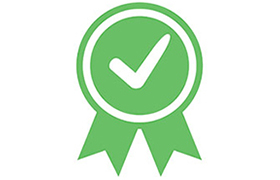 A PROVEN TRACK RECORD OF SUCCESS THAT WON'T DISAPPOINT
Since its launch in 2015, Total Rewards Asia has always been a highly anticipated, HR event in Asia dedicated especially to the C&B function. The 2020 edition delivered in a virtual format saw a peak in registrations just three weeks after the website went live.

A TRUSTED HR EVENTS AND MEDIA BRAND IN ASIA
Human Resources Online is a media & events brand that is passionate about the progression of HR, through our platforms ranging from print & digital content to events, for Asia's HR practitioners and solution providers. It was established in 2004, and has since expanded throughout Asia which includes Singapore, Malaysia, Hong Kong, Thailand, Indonesia and the Philippines.
Through its magazines, daily e-newsletters, website and suite of targeted events, Human Resources Online is Asia's leading HR platform for CHROs and decision makers who are passionate about affecting positive change in their organisation.
REGISTER NOW FOR BEST SAVINGS