SPONSORS AND PARTNERS
Are you seeking a unique conference on compensation and benefits that grants unrivalled access to the most influential decision-makers in the industry? Look no further than Total Rewards Asia Summit. Our event provides an exceptional opportunity for you to present your latest products and services to senior-level professionals in the total rewards landscape, making it the perfect platform to promote your brand and expand your network.
Here are FIVE opportunities you will gain by sponsoring Total Rewards Asia Summit 2023!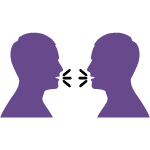 Reach a wide industry audience
Gain exposure to potential partners across Malaysia and establish your reputation as a leading innovator in total rewards supported by our trusted partner publications.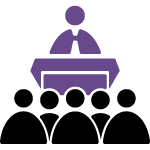 Engage with decision-makers
Move beyond superficial conversations and engage in meaningful discussions with industry leaders. Connect with potential leads face-to-face and make a lasting impression through presentations and case studies that cut through the noise.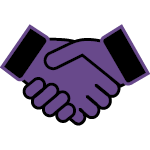 Stand out with creative exhibitions
Break free from traditional booth experiences with creative activities, interactive displays, and research-driven insights that drive authentic engagement and build lasting relationships with your audience.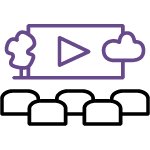 Create adaptive roadmaps
Discover specialised marketing strategies that drive tangible outcomes and guide your organisation toward a future of total rewards excellence.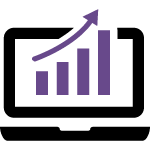 Inform critical investment decisions
Total rewards leaders convene at Total Rewards Asia Summit each year to set investment priorities for the coming year and evaluate potential partners. Meet with industry experts, build your network, and receive valuable insights through the HRO team's assistance in connecting you with top prospects.
Get access to exclusive and in-depth engagement with top C&B, rewards, and HR leaders as they set their investment priorities and strategies for the year ahead. Don't settle for just any conference, reach out to us at partnerships@humanresourcesonline.net to secure your spot.
AIA Bhd. is a leading insurer in Malaysia, where we have been privileged to do business since 1948. We offer a suite of financial solutions including Protection, Health, Personal Accident, Employee Benefits, General Insurance, Mortgage, Retirement and Family Takaful products to meet our customers' protection and financial security needs at every life stage. Through our wide and diverse distribution footprint which comprises of a 20,500 strong Life Planner force, our exclusive bank partner's branches nationwide as well as corporate sales teams and brokers, we give our customers the choice of deciding how, when and where they connect with us.
Paywatch is the only earned wage access service provider backed by major banks and recognised by Central Banks and regulators for its commitment to financial inclusion.  Working with top banks and employers in each of its markets, Paywatch serves as a bridge to help employees get banked, start getting credit the right way and find financial security.  Paywatch operates in South Korea, Malaysia and Hong Kong.
ThoughtFull is a digital mental health company whose mission is to provide seamless and affordable access to end-to-end mental healthcare. With operations across Asia, ThoughtFull's proprietary mobile apps ThoughtFullChat and ThoughtFullChat Pro empower users to access personalised best-fit mental healthcare throughout one's mental wellbeing journey whilst enabling certified mental health professionals to scale their digital practice in an insights-based and data-driven manner. ThoughtFull partners with key ecosystem players including top insurers, healthcare providers and employers regionally to normalise and  scale access to mental healthcare services. 
Let's #HaveAThoughtFullChat at #athoughtfullworld.
Grab For Business helps thousands of businesses across Southeast Asia easily manage corporate rides, employee food programs, express delivery and on-demand office pantry requirements. Customise spend limits, create flexible allowance programs, track spend, monitor usage, and automate policy-compliant claims on a single centralised platform. And all this while employees use the same Grab app they already know and love. Help save countless hours on tedious manual processes so all members of the workforce can focus on what's most important – driving businesses forward.
O.C. Tanner, the global leader in engaging workplace cultures, helps thousands of top companies create peak moments that inspire people to achieve, appreciate, and connect to purpose and each other. Clients use O.C. Tanner's Culture Cloud™ suite of apps and solutions to retain, engage, and attract talent, bond teams, drive innovation, and communicate company values. From apps to awards, Culture Cloud makes it easy to craft every part of the employee experience to enable people to dream bigger and reach higher. Learn how to influence greatness and help people thrive at work with Culture Cloud at octanner.com/sea.
TELUS Health is a global wellbeing leader supporting people in more than 180 countries. We deliver both digital innovation and clinical services to improve total physical, mental and financial health and wellness for employees across the full spectrum of primary and preventative care. 
Our mobile-first Wellbeing platform give your employees multiple reasons to come back. It enhances the reach of your EAP solution to support, connect, recognise, guide and reward employees in one unified platform that puts people at its heart.
Healthcare and wellbeing, and employee benefits solution providers

 

Employee benefits, rewards and compensation consulting firms

 

Payroll service providers

 

Technology, digital and automation specialists 

 
Performance and rewards analytics firms 

 

Insurance

and

financial serv

ices

providers

 

Retirement,

pensions

and

savings' consultants

 

Mental healthcare platforms &

digital health

tech companies

 

Employee wellbeing service providers 

 
Health coaching and fitness solutions

 

Cloud-based HRMS providers

 

Corporate gifting and experi

ential voucher providers

 

Business transport, and

logistics

solutions experts

 

And many more

 
Leverage audience demographics, targeted content sessions, and exclusive networking opportunities to gain a competitive advantage and establish your organisation as a leader in the C&B landscape. Take action now to make a lasting impact in the industry.