BGRS
BGRS develops and implements comprehensive talent mobility solutions for corporate and government clients worldwide. By combining deep industry experience and unparalleled insights on the future of talent mobility, BGRS enables its clients to design mobility programmes that empower them to attract, retain and develop top performers. With nearly 1,400 people across six continents, it blends a global perspective with local market strength. 
For more information: bgrs.com.
Cartus
Cartus, the market leader in global talent mobility, provides a full spectrum of global relocation solutions and has successfully moved employees into and out of more than 185 countries. By leveraging innovative solutions and its leading edge analytics practice (LEAP), Cartus serves more than half of the Fortune 50 companies as well as smaller organisations. Cartus is part of Realogy Holdings Corp (NYSE: RLGY), a global leader in real estate franchising and provider of real estate brokerage, relocation and settlement services. To find out how its greater experience, reach and hands-on guidance can help your company, visit cartus.com to read its blog or for more information.
Great World Serviced Apartments
A serviced residence with convenience and comfort, Great World Serviced Apartments is the perfect place for everyone, including kids and pets. Situated along Zion Road, right next door to the Great World shopping mall and office tower, everything you need is just a stone's throw away. Just 10 minutes away from the central business district and Orchard road, with complimentary shuttle buses to the CBD, Chinatown and Queenstown MRT, it has the perfect balance of tranquility and convenience.
Regardless of your family size, you will have a choice of accommodation that will suit your needs with its 304 fully furnished apartments. Choose from various categories of one-bedroom apartments to four-bedroom apartments or settle down in its luxurious penthouses. Stay for a week, a month or a full year as Great World Serviced Apartments offers comfortable city living with a World of Convenience.
Visit stay.greatworld.com.sg for more information.
Relo Network Asia
Relo Network Asia has been delivering destination, visa and immigration services in Asia for over 35 years. Headquartered in Singapore and delivering services across 17 countries in Asia, Relo Network Asia provides single country, multiple country or regional mobility solutions to corporations who need support for their employees relocating to or within Asia. Its service programmes are designed to provide maximum assignee support with minimum disruption to work and home life. They save time, money and energy for everyone involved. Relo Network Asia has collective experience, diverse perspectives and is locally savvy.
For more information and services: relonetworkasia.com.
Savills
 Savills is a leading global real estate service provider with more than 160 years of experience. Its scale gives it wide-ranging specialist and local knowledge, and it takes pride in providing best-in-class advice as it helps individuals, businesses and institutions make better property decisions. With an all-rounded corporate residential services team, it provides destination services for employees' relocation to and within Singapore. It also offers seamless solutions through its advisory, consultancy, management and transactional expertise spanning across all property sectors particularly commercial leasing and business valuation.
For more information and services: savills.com.sg.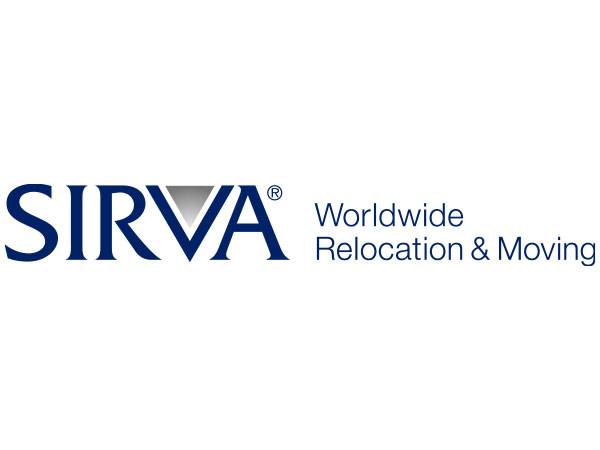 SIRVA
SIRVA Worldwide Relocation and Moving is a global leader in moving and relocation services, offering solutions for mobility programmes to companies of every size. With 75 owned locations and more than 1,000 franchised and agent locations in 177 countries, it offers unmatched global breadth supported by localised attention and innovative technology that strikes the right balance of self-service and human support.
From relocation and household goods to commercial moving and storage, its portfolio of brands (SIRVA, Team Relocations, Allied, northAmerican, Allied Pickfords and SMARTBOX) provides the only integrated moving/relocation solution in the industry. By leveraging its global network, it delivers a superior experience that only a "one-stop shop" can provide.
Take part in SIRVA's Annual Mobility Survey now!
The Ascott Limited
The Ascott is a Singapore company that has grown to be one of the leading international lodging owner-operators. Ascott's portfolio spans more than 180 cities across over 30 countries in Asia Pacific, Central Asia, Europe, the Middle East, Africa and the US.
 The company's serviced residence and hotel brands include Ascott, Citadines, Citadines Connect, Somerset, Quest, The Crest Collection, lyf, Préférence, Vertu, Harris, Fox, Yello, and POP!
The serviced residences in Singapore include Ascott Orchard, Ascott Raffles Place, Citadines Balestier, Citadines Fusionopolis, Citadines Mount Sophia, Citadines Rochor, Somerset Bencoolen, Somerset Liang Court and lyf Funan. lyf Farrer Park Singapore is slated for opening in 2020.
Visit the-ascott.com for more information.
Frasers Hospitality
Frasers Hospitality, a member of Frasers Property Group, is a global hospitality operator with gold-standard serviced apartments, hotel residences and boutique lifestyle hotels across Australia, Southeast Asia, North Asia, the Middle East, Africa, Europe and the UK.
Since its inception in 1998, it has grown from an initial 412 residences in Singapore to more than 23,600 keys worldwide. It aims to anticipate and exceed customers' evolving expectations through continuous innovation and intuitive service to deliver memorable experiences. With numerous awards adding to its achievements, Frasers Hospitality continues to make its mark on the international hospitality scene with its strong vision for growth and exceptional service offerings.
Visit frasershospitality.com/en/our-properties/singapore for more information.
Far East Hospitality
Far East Hospitality Holdings (Far East Hospitality) is an international hospitality owner and operator with a diverse portfolio of nine unique and complementary brands of hotels, serviced residences and apartment hotels, including Oasia, Quincy, Rendezvous, Village, Far East Collection, Adina Hotels, Vibe Hotels, Travelodge Hotels, and TFE Hotels Collection.
Far East Hospitality owns more than 10 hospitality assets and operates a combined portfolio of more than 15,500 rooms under its management across over 95 hotels and serviced residences in seven countries – Australia, Denmark, Germany, Hungary, Malaysia, New Zealand and Singapore, with more in its development pipeline.
Visit StayFarEast.com/Serviced-Residences for more information.
HSBC Bank (Singapore)
HSBC, with operations in 66 countries and territories, is one of the largest banking and financial services organisations in the world, and one of the leading banks in Singapore.
Employee Banking Solutions by HSBC offers employee banking benefits to your organisation, as well as your employees. With our global footprint, our specialist Employee Banking Solutions (EBS) team will offer professional and tailored guidance for your employees' financial decisions, wherever you are.
HSBC Bank (Singapore) (Company Registration No. 201420624K)
QxState Asia
An exclusive, discreet and highly professional private consulting service is what Qxstate Asia provides for the sophisticated and discerning buyer. As one of the few independent, boutique luxury real estate companies in Singapore, its specialist expertise and knowledge of the most exclusive and enviable addresses is exemplary.
 At all times, it prides itself on delivering a personalised service to each valued client – this is its genuine "boutique" approach.