Interactive session topics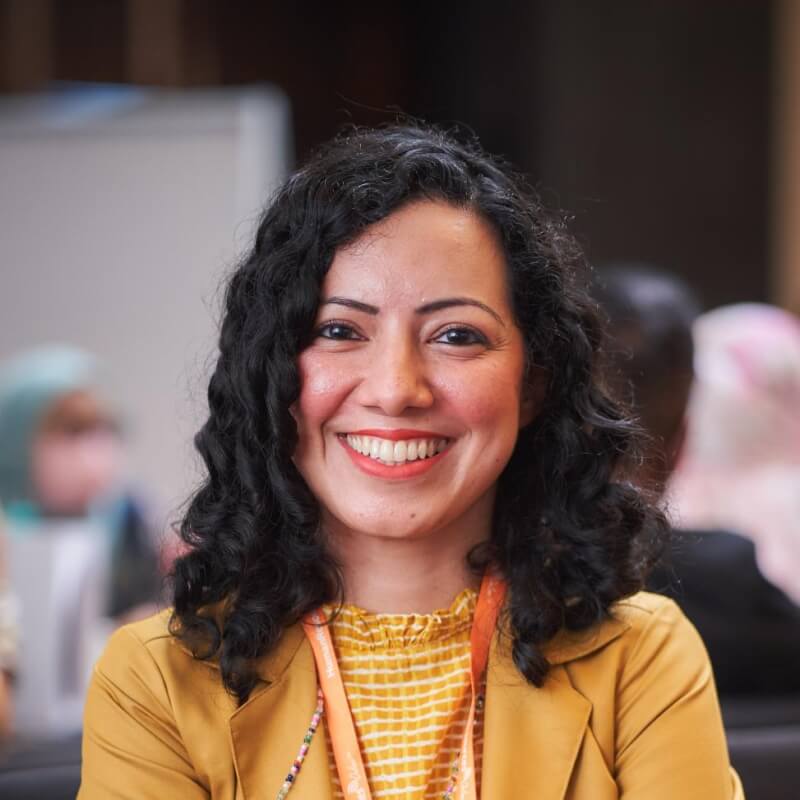 Aditi Sharma Kalra
Editor-in-Chief
Human Resources Online
From aspirations to reality: The future of talent mobility to align with talent management
This context-setting session looks to open up conversations, thinking, and mindsets on the strategic role of talent mobility in an organisation's workforce planning. In this session, we will discuss:
The urgent imperative to link up talent mobility with broader talent management to increase speed-to-market for the workforce.
Steps to be undertaken to ensure reporting on mobility and talent captures a holistic view of employee performance, demographics, diversity, succession, and more.
Who takes the responsibility? Best practices for closing the gap on employee engagement processes between home country and host country.
Discover global mobility trends impacting your workforce planning – such as hybrid working, immigration tightening, inclusivity measures, and more.
Aligning assignee development with business aspirations
Digitalisation in talent mobility: Harnessing a comprehensive AI-driven experience to manage assignees
AI and automation offer the potential of a seamless and data-driven approach to streamline the workforce mobility process. In this session, we will discuss the role of data analytics for predictive mobility maintenance, assignment planning, assignment engagement, and risk mitigation.
Join us to hear about:
AI-driven insights for talent acquisition – from identifying, assessing, to hiring from the global talent pool.
Embedding data-driven decision making for tracking employees' engagement to developing remote-friendly performance evaluation metrics.
Ensuring the assignments adhere to local regulations and global compliance standards through the support of technology.
Talent management for the remote assignee: Managing succession, careers and repatriation
It is becoming an increasingly important business agenda for HR to establish a career development and succession plan for mobile assignees as well as potential leaders. As such, it is critical to have a joined-up approach whereby managing the aspirations of mobile talent doesn't only ensure a richer succession pipeline, but also fulfils business requirements in the wake of a talent shortage.
This session discusses how you can:
Develop a succession planning and career development framework that ensures visibility on expats' performance in both home and host locations.
Enable retention after repatriation by soliciting the assignees' feedback to address any specific issues and career aspirations to leverage on their global competencies.
Create a local pool of talent by ensuring knowledge transfer and business continuity during and after international assignments.
[Interactive discussion #1 of 3]
You'll be engaged in three roundtable discussions throughout the day, each topic led by a zone host. Topics include the rise of virtual assignments, asynchronous work models, and support network for expats. Click here to find out more about each topic, and to meet the zone host.
Grasping the impact of cost and compliance
Get Mobile networking session
Join us for a networking experience designed to get you on your feet and help you make valuable connections! Stay refreshed post lunch by meeting fellow mobility professionals, exchange ideas, and expand your network through a series of brief, purposeful conversations.
Legalities and logistics: The double taxation dilemma and the evolving immigration frameworks in ASEAN
In this fast-paced dual session, we have two esteemed speakers taking the stage to analyse the most intriguing topics facing mobility leaders today.
In the first lightning talk, we explore strategies to manage tax residency and tax liability for assignees and employers.
Considering the assignee's tax liability in the home and host country, many companies have embraced the tax equalisation approach.
With the employer making up the difference to mitigate any additional tax burden to the assignee, is this approach always feasible?
In the second lightning talk, we delve into the business of borders.
With the introduction of the COMPASS framework in Singapore come several updates to work pass legislation, such as qualifying salaries, and the definition of 'digital nomads'.
Do these developments impact workforce planning for employers, or can they help better determine the business objective of each assignment?
[Interactive discussion #2 of 3]
You'll be engaged in three roundtable discussions throughout the day, each topic led by a zone host. Topics include the rise of virtual assignments, asynchronous work models, and support network for expats. Click here to find out more about each topic, and to meet the zone host.
Sharpening the tools for progressive mobility strategies
[Interactive discussion #3 of 3]
You'll be engaged in three roundtable discussions throughout the day, each topic led by a zone host. Topics include the rise of virtual assignments, asynchronous work models, and support network for expats. Click here to find out more about each topic, and to meet the zone host.
[Closing panel discussion]
Championing future-proof mobility initiatives with a mindset that blends cost management with career development
Establishing a strong cost management structure to exceed ROI while having an effective mobility programme is necessary for businesses. In this session, the speakers will discuss:
How to identify the most cost-effective yet high-impact mobility strategies that works across sectors.
Criteria to take into account, such as external benchmarking, cost of living, housing, and more to determine the total remuneration package.
Opportunities to look beyond one-size-fits-all to offer greater flexibility to assignees in choosing what works best for them – and the impact of this personalisation on employee experience.
The change in mindset required to move to a more flexible mobility strategy.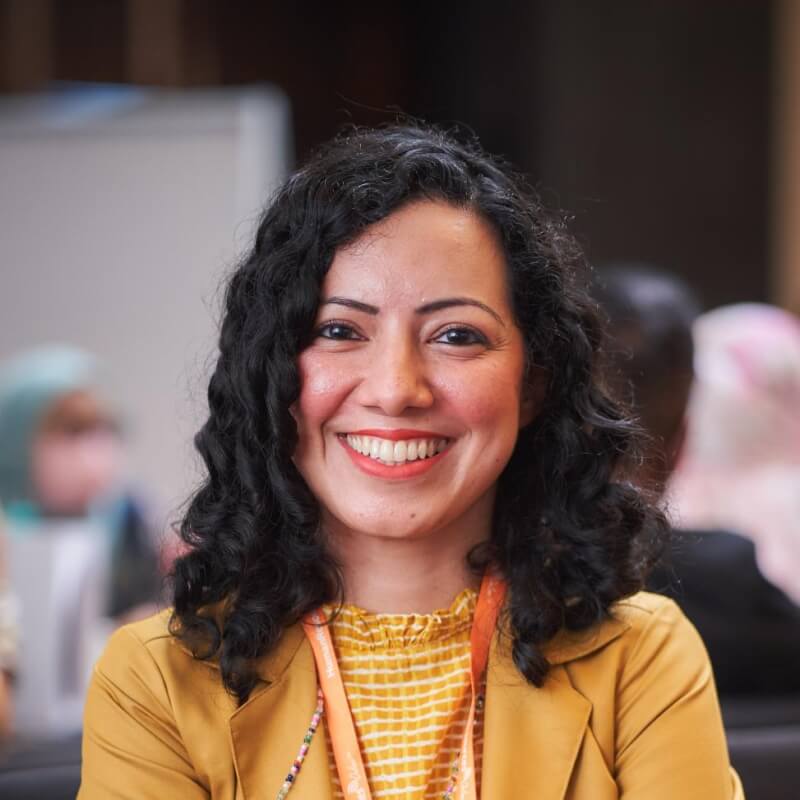 Aditi Sharma Kalra
Editor-in-Chief
Human Resources Online
End of Talent Mobility 2024
Interactive session topics
[Interactive discussion topic 1]
Virtual assignments: A forced move for cost consideration or a broader talent strategy here to stay?
With employers struggling with the costs and complexities of traditional expatriate management, they're seeing promise in the rise of virtual assignments. These either let an assignee remain in the home country while working for a different location, or allow the assignee to work in a third country that is not related to home or host location.
With assignees often no longer tied to a single location, in this interactive session, we will discuss:
The reasons for the rise in virtual assignments – do they support costing on tighter budgets or is there potential to include them in talent strategy?
Considerations to make virtual assignments successful – who takes ownership and how do we ensure engagement?
Factors determining the remuneration of virtual assignees.
[Interactive discussion topic 2]
Setting up for success: Holistic support for employees on assignment
Moving to a new country can be an exciting, yet overwhelming experience. While employers make concerted efforts to get assignees and their families settled in at their new location, the support that is needed can vary from logistical to emotional to cultural and there is no one-size-fits-all approach.
In this interactive conversation, we will discuss:
What type of support can we put in place for our employees on assignment, for single employees, as well as for those with family?
Address the importance of setting up a support system that can ease the employee's burden in the move process.
Explore the different channels, such as housing, schooling, partner support, and cultural immersion, that the company can make available to employees and their families when moving abroad.
[Interactive discussion topic 3]
Of trust and time zones: Fostering an asynchronous work model for remote workers
Adapting an asynchronous work model, i.e. one which doesn't require employees to be logged in at the same time, is a delicate road to traverse – while it offers benefits of the 'follow the sun' approach, it puts in place concerns around project management, engagement, and wellbeing.
Let's take up this interactive conversation to discuss:
How to foster appropriate communication and project management tools to bridge the gap for the global asynchronous workforce.
Addressing the challenges of maintaining work-life boundaries and employee wellbeing in a remote work setting which allows employees determine their own hours.
Demands placed on leadership and managers in engaging staff across countries and time zones, and building inter-department relationships.